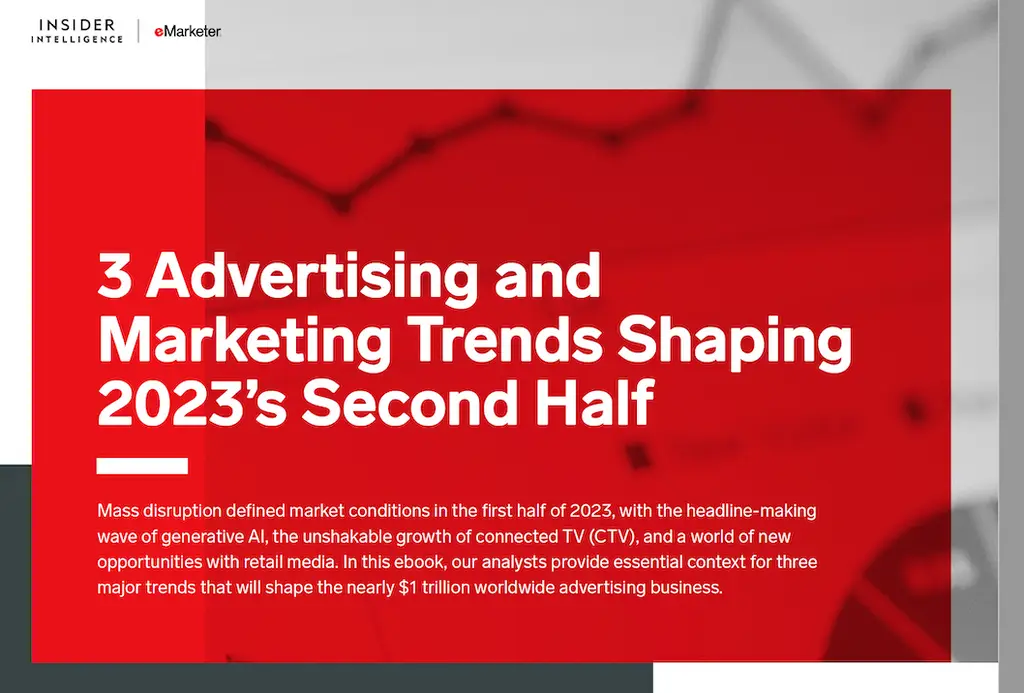 Disruption in the first half of 2023 has set the stage for a new era in advertising.
Packed with expert analysis, eMarketer's ebook, "3 Advertising and Marketing Trends Shaping 2023's Second Half," will equip you with insights to make smarter business decisions. It unpacks the shifts around an industry now fueled by breakthroughs in generative AI, the ascent of connected TV (CTV), and the growth of retail media opportunities.
This ebook explores:
AI's impact on search, creative brainstorming, and major self-serve ad-buying platforms
The growth of connected TV (CTV) ad spending and its correlation to consumers' time spent
Why retail media is expected to defy macroeconomic headwinds
There's still time to make 2023 your most profitable year yet. Get your copy today.
Complete the form below to get the report.