By Matthew Furneaux, Loqate
As summer plans give way to changing weather, it's time to start preparing for another holiday shopping season. After a pandemic year, retailers are counting on strong consumer spending to drive revenue and provide momentum into the new year.
Two industry surveys present an optimistic outlook in that regard. Deloitte's annual holiday retail forecast predicts that sales are expected to increase by up to nine percent, totaling $1.3 trillion between November 2021 and January 2022. Similarly, Mastercard's SpendingPulse survey estimates that holiday retail sales will increase by more than seven percent year-over-year.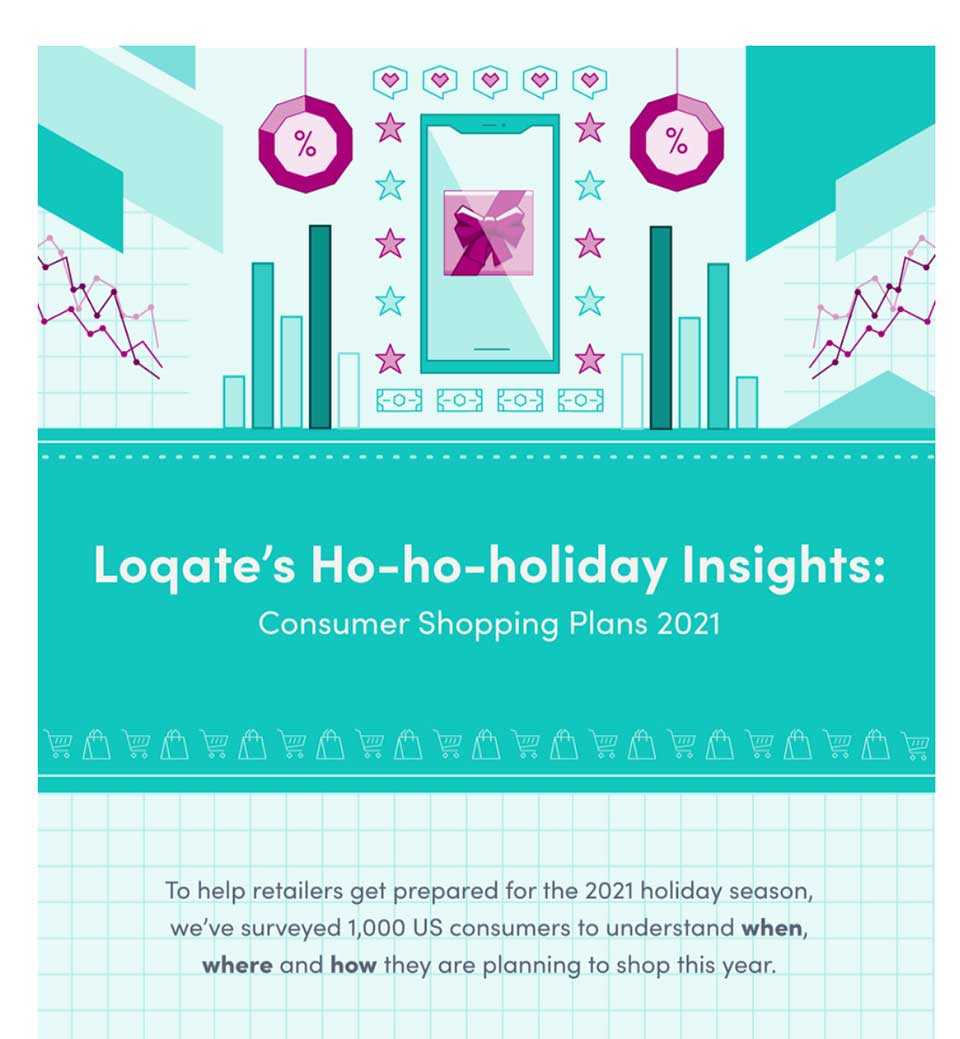 While this is excellent news for retailers, they must prepare to face the unique challenges and consumer concerns associated with this distinct shopping season. According to Loqate's most recent holiday report, consumers plan to split their shopping between online platforms and brick and mortar stores. Therefore, businesses have to get their omnichannel experience in order before the shopping season kicks into high gear.
Here are five can't-miss expectations about the 2021 holiday season that retailers can take advantage of to meet their sales goals and deliver an incredible customer experience EDIT (can we mention here that the key to doing this, recognizing your customer across multiple channels, is data'.
#1 The Shopping Season Starts Early
Consumers are aware of current supply constraints and shipping delays, and they are starting their holiday shopping early to account for this reality. It's estimated that 88 percent of U.S. consumers intend to start holiday shopping well before December.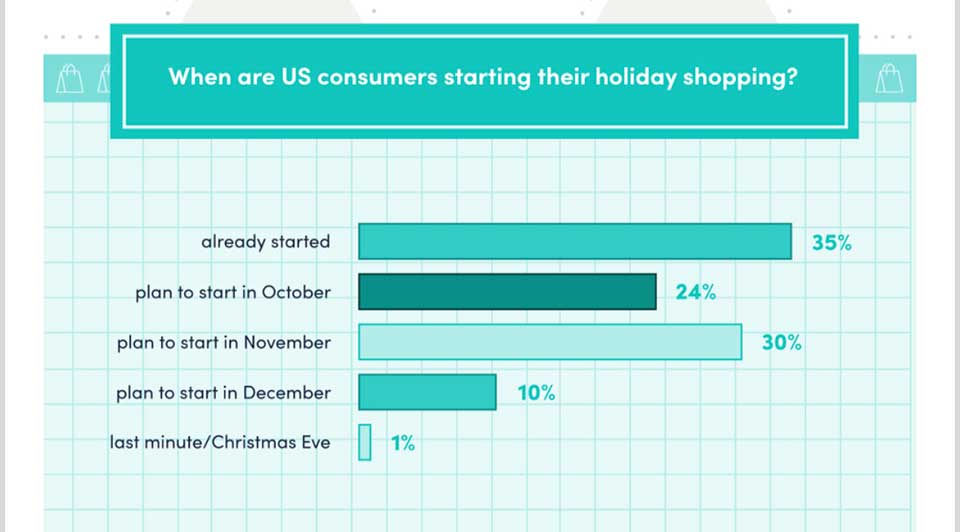 With prolific advertising sharing the motto "October is the new December," retailers can't afford to get caught off guard by early-bird shoppers who aren't waiting for Black Friday deals.
Rather, retailers should send customized promotions that reward consumers for shopping early. This proactive approach can drive sales as consumers are ready to start making holiday purchases now.
#2 Shipping Expectations Are High
Shoppers expect free, fast shipping and just as many are concerned about delivery times. Eighty-seven percent of online shoppers are worried about late package arrivals, and many buyers will not make repeat purchases from a company that delivers a late package.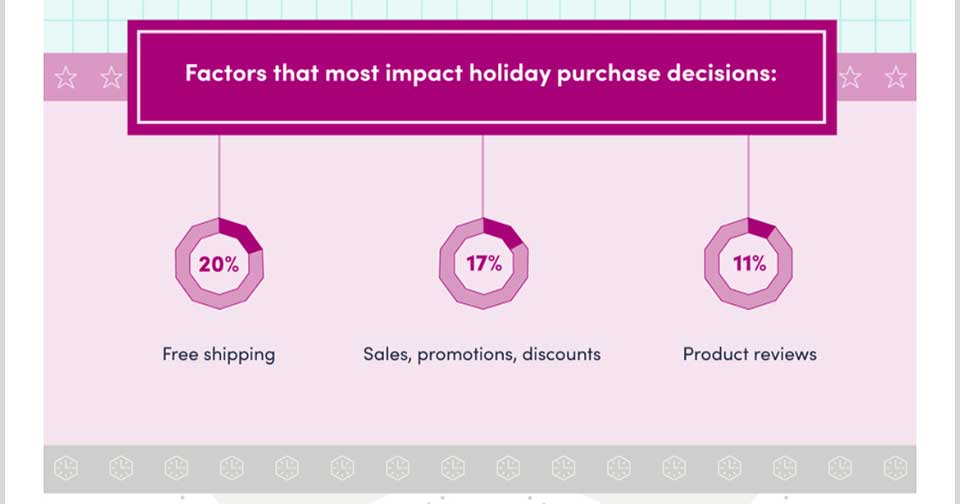 Retailers can respond to these concerns by enhancing the online checkout process with tools, including address auto-complete, that make shipping more accurate and streamlined EDIT – and build trust.. At the same time, alternative fulfillment options can reduce last-mile issues and increase consumer confidence. Curbside pickup, pre-booked appointments and front-of-store item lockers each provide compelling solutions to last-mile shipping concerns while empowering customers to procure items they want when they want them.

#3 Websites and Mobile Apps Are the Preferred Purchasing Channels
Whether shoppers are making purchases online or in-store, a brand's website is critical to the buying process. Many shoppers will research a product online before buying and most prefer to use a brand's website or mobile app to make a purchase. For instance, a brand's website, mobile website and mobile app accounted for 72 percent of buying platforms, while newer forms of eCommerce, like online marketplaces and social media platforms, appeal to a smaller pool of shoppers. This is why retailers should dress up their websites with deals and designs that optimize engagement and simplify buying.

#4 Fraud Remains a Focus
More than 1.7 million packages are lost or stolen every day in the U.S., making fraud one of the most significant disrupters to a seamless online purchasing experience. Consequently, 80 percent of online shoppers are worried about their packages being stolen.
Although some retailers are taking steps to combat front porch fraud, all retailers can implement solutions that make it more likely that packages arrive at the right location at the right time. For example, real-time address verification allows retailers to identify fraud risks by accurately matching customer addresses data to customer profiles, ensuring orders are shipped to genuine locations.
Not only does it increase delivery effectiveness, and address verification solution also improve customer trust, which can differentiate retailers where it matters most.
#5 The Death of the In-store Experience Was Greatly Exaggerated
This year, customer buying aspirations are evenly split between online and on-site shopping. Baby boomers, those between 57 and 74 years old, are especially prone to resuming in-store shopping this year EDIT but this age group, who came online during Covid under duress, have embraced the convenience of choice available online, and need to be catered for with an easy, quick and convenient checkout experience. With nearly half of shoppers intending to complete their holiday shopping online and in-store, retailers will need to cater to both groups to optimize sales.

Conclusion
This year's holiday sales projections are a positive sign for retailers. However, estimations don't automatically result in revenue growth. That's why retailers should pay attention to the trends, adjust their practices to address unique challenges and customer concerns, and allow them to maximize the opportunity to grow their businesses at a critical time.
About the Author:
Matthew Furneaux, Director Location Intelligence, Loqate. Matthew is a location technology veteran with over 20 years of experience in helping global businesses reach their customers globally. Matthew is a director at GBG and responsible for strategy and innovation for GBG's location intelligence solution, Loqate. Matthew's also a retail and eCommerce expert, having worked with leading eCommerce brands at Loqate such as Nordstrom, Sephora, Kohl's, Ralph Lauren & Michaels. Prior to joining GBG, Matthew co-founded Global Address (later acquired by Trillium Software) and helped to create a single platform model for a global location validation service.