By Mario Gebers, Director, Business Development, DACH, OpenX
The German advertising market is one of the largest in Europe, with BVDW reporting that programmatic advertising grew to more than 2.6 billion Euros ($2.9bn) last year, with an additional 14 percent growth expected in 2021.
While it's a large market, it's also a unique market that is traditionally quite different from surrounding countries.
The German market has a reputation for being a little slower to develop than other parts of the world, with a longer adoption cycle for new products/features, hesitancy to work with international players not based in Germany, and sensitivity around data privacy. The market is large, and advertisers and publishers in the region run very successful businesses, but it's not usually considered a model or blueprint for the rest of the world.
This is changing, however, led by publishers who have taken a leadership position in preparing their businesses for the changing digital landscape and the upcoming death of the cookie.
In Germany, as in the rest of the world, publishers and marketers know that the industry will not look the same next year as it does today. From the move to the IAB's TCF 2.0 (Transparency and Consent Framework), to the decision of the European courts that clarified legitimate interest is not a legal base for consent, to the imminent removal of cookies in Chrome, digital advertising as we know it today is changing.
The response of German publishers
As these changes are happening in the industry, most German publishers have decided to not simply cross their fingers and hope for the best, but to instead be proactive in terms of building a future that will work for them. For example, publishers have been leaning into the following areas:
Authenticated IDs/First Party Pub Data – German publishers have been very successful in terms of building out stable identifiers not reliant on cookies, and today, over 40% of the top 1000 domains run on persistent, stable IDs according to AdForm. In the UK, this number is around 30% and in the US it is only 15%.
Creating an alliance amongst open web publisher Publishers within OVK (a sub-organization of the BVDW/German IAB) has started an initiative to jointly work to collect data in a centralized, structured way that meets the needs of authorities. By working together, and building a structure for vendors, these publishers are making it easier for all parties to comply with the law/ GDPR.
European NetID – NetID is a single sign-on solution that is independent and open to all stakeholders in the industry. German publishers have embraced this, showing a willingness to try new things if it puts them in a position to prepare for a post-cookie world.
Industry Associations – Publishers are engaging with groups like W3C, IAB Europe, the IAB Tech Lab more than ever before. As these groups work to develop new industry initiatives and standards, publishers are ensuring that their voices will be heard and their interests considered.
In summary, while there are questions about the future of digital advertising in Germany, we are seeing publishers take a stand and proactively make moves to prepare their businesses. By collaborating with one another, adopting new technologies, and working with industry associations, the result is that German publishers are perhaps set up to navigate this new world better than almost anyone else.
In a market traditionally considered conservative and insulated, in this case, German publishers are leading the way.
Sources:
*1 Source: BVDW/OVK OVK Forecast II/2020 – Published: 23.09.2020 – https://www.bvdw.org/der-bvdw/news/detail/artikel/ovk-prognose-digitale-werbung-waechst-2020-um-86-prozent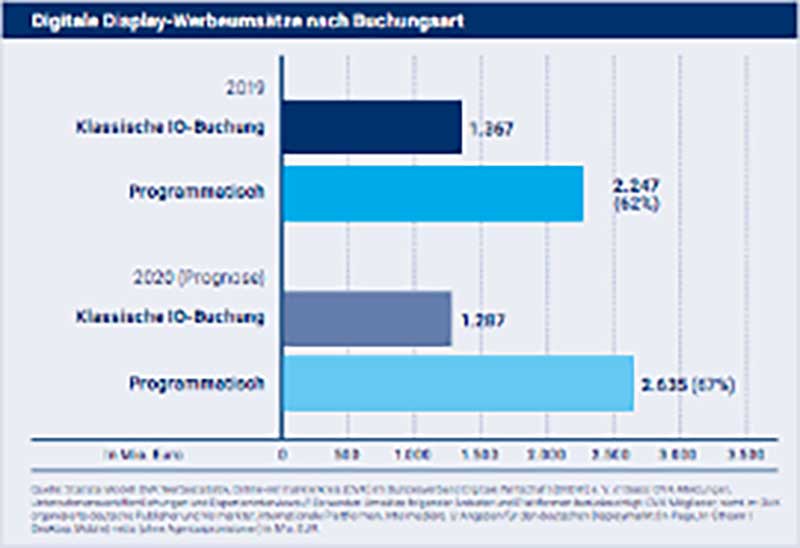 *2AdForm