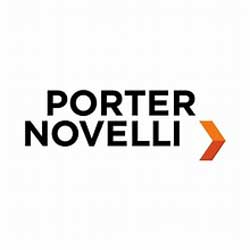 The Almond Board of California has partnered with us since 2000 to increase demand, consumption, and positive perceptions of almonds globally. Our tenure began with an innovative nutrition-based marketing platform and has evolved ever since.
In 2021, we launched a campaign rooted in purpose to increase almond purchase consideration among our millennial target audience. The campaign inspired them to be their best selves by fueling good, feeling good, and doing good. Just in time for warmer weather and at a point when we all needed to embrace the great outdoors and daily movement for our overall well-being, the campaign featured a strategic partnership with renowned health coach and certified personal trainer Massy Arias to inspire our audience to fuel up on almonds and kick-start their wellness goals. A paid media integration with the Charity Miles fitness-tracking app allowed consumers to turn the miles they walked, ran, or biked into money for charities and have a positive impact on a cause of importance to them.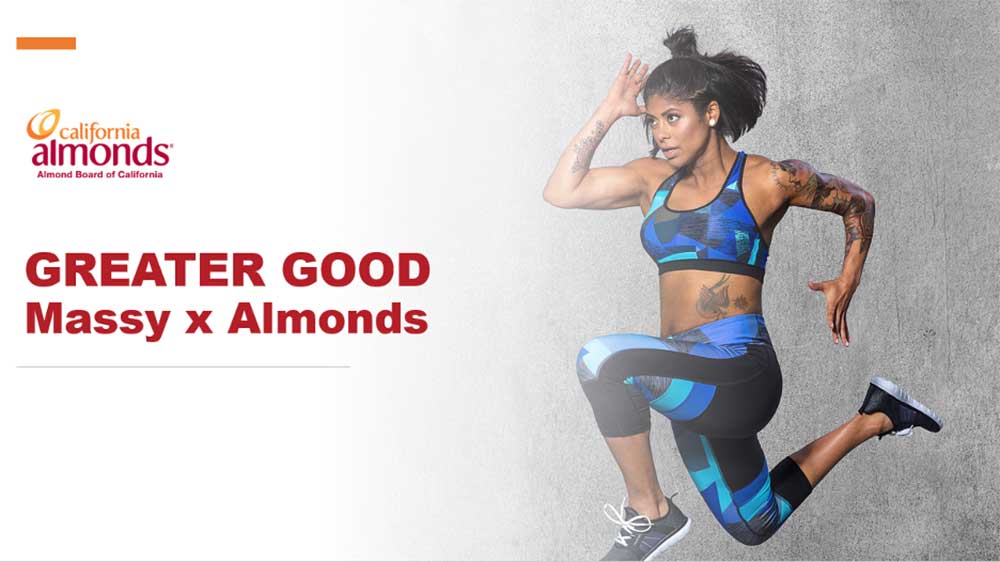 Porter Novelli leveraged our proprietary OmniEarnedID (OEID) precision analytics platform to power a data-driven campaign development process that incorporated audience insights across attitudes, cultural trends, and social impact priorities to inform campaign messaging and influencer selection while its attribution module was applied to quantify campaign impact on almond perceptions and sales of almond products. The incorporation of the purpose and cause elements of the campaign was driven by the above average priority that a majority of the millennial target audience places on active brand engagement with social impact issues based on our ongoing tracking research.
Activation
Initial insights gleaned from the audience and culture modules of OEID unveiled priorities on holistic health and having a positive impact on communities as well as the identification of Massy Arias as a key influencer in the conversation with a strong social footprint and topical relevance among the target audience. These insights then informed an integrated communications campaign that was based on leveraging spokesperson content in earned media amplification efforts, including the use of Massy Arias' blog posts and a Facebook live virtual media event hosted by Massy. The campaign generated earned coverage across a variety of high-profile lifestyle publications and informed a digital campaign that drove paid and organic impressions across a variety of social media platforms to reach the targeted millennial audience – totaling more than 53 million impressions.
Following campaign execution, the OEID attribution module was leveraged to measure impact on sales and almond perceptions. Based on transactional data, OEID identified anonymized audiences exposed to the campaign for comparison to a like control group not exposed. Data for each anonymized group was linked to actual sales analytics for a comparison of almond product sales among each group both during and post campaign.
Results
PR earned media coverage and digital campaign generated more than 53 million impressions with the Greater Good campaign positioning almonds as the go-to natural, nutritious snack to fuel good, feel good, and do good. All told, in coordination with its advertising agency partner and inclusive of paid social advertising, this integrated campaign delivered more than 120 million impressions across coordinated earned, digital, and influencer activations and analysis of the OEID attribution module indicated that the campaign led to a sales uplift across almond products of 15% during the campaign and 9% post-campaign.
Interested in working together? We would love to hear from you. Please contact us at marketing@porternovelli.com or visit https://www.porternovelli.com/ to learn more.