By Jason Wall, Founder and Executive Director, Future Youth Records
Working with a nonprofit can be a powerful way for a brand or corporation to express its values around civic or social issues. However, a successful partnership requires alignment, proper planning and a lot more than a brand periodically throwing money at a charitable organization. Let's digest what it really means to work with a nonprofit and how to make the most of it.
It's all about the Benjamins…or is it?
Donations are one way to help a nonprofit partner, but there are a few considerations to keep in mind. For a nonprofit, one of the biggest drawbacks of accepting donations from a brand or company is the restrictions that come with it. If you align with their mission enough to donate funds, then consider doing so without the restrictions around how, where, when and on what they can spend it. As experts in their fields, nonprofits should be empowered to use donated funds to further their missions as they see fit. If you are donating to a nonprofit, it's because you believe in their mission and their cause; you should believe in their abilities to use those funds – and other resources – to drive change as well. Nonprofits spend copious amounts of time determining the best strategies to achieve their missions and thus should be empowered to decide where to spend money to execute those strategies. Not doing so only causes friction within the partnership and can force both sides to lose sight of the real mission.
On the other hand, you could think about donating your time in addition to funds but remember that sending inexperienced staff to do pro bono work is not the same thing as providing legitimate counsel. A nonprofit organization, like any, needs consulting, branding, legal, marketing and other services to flourish. Nonprofits expect that you are sending professionals who can jump right in and make informed suggestions, not inexperienced employees who they'll have to teach themselves. Furthermore, to treat your engagement with them as if it were a training exercise simply because they aren't a paying client does a disservice to both that organization and your own.
Not all services are warranted
While on the topic of services, remember that some nonprofits may not need the services you want to offer them. As donors, it is easy to fall into this persona of benevolent benefactor – the kind that gives away anything and everything. But how helpful is that if the organization you're giving it to has no use for it. Imagine donating a bunch of old computers to a foundation just to find out they don't use the operating system installed on them. Take the time to discuss your donation with the nonprofit to assess their needs and avoid frustration on both ends. Nonprofits are not places to discard unwanted or unused items. Think about what you're giving and if it will help in driving their mission forward.
This also means aligning with the organization you are working with to discuss what they need. Don't dole out aid in an effort to boost personal and company morale and social credibility. If your services aren't helping the nonprofit in furthering their mission, then they're probably a waste of both yours and the nonprofit's time. Additionally, be prepared to actually offer said support at a moment's notice. For instance, we recently held a songwriting contest for Gen Z youth around the world where the winners had their songs professionally produced by top industry titans. One of the winners was based in Denmark, and we had to figure out how to get the right equipment for her to produce the song entirely remotely. Our partner, Shure Microphones came to the rescue and expedited a microphone to our contest winner to help make this all possible. This is a prime example of a brand doing it right.
Don't be afraid to sing their praises
If you're working with a mission-driven organization, do yourself and them a favor and tell the world about it. Like all organizations, nonprofits stand to benefit from brand awareness and promotion. Oftentimes, the work that nonprofits do goes unnoticed by the larger community in which they operate. However, if they've partnered with a company that isn't afraid to tell people about the great work they are doing, it only helps that nonprofit in forging ahead with its mission. Promoting a nonprofit partner can also help brands simultaneously promote themselves. If a brand partners with a nonprofit on a new product or service, it can drive attention to its partner's mission while driving eyes (and subsequent sales) to its own products.
With so many nonprofits catering to a number of different issues, it can be hard to find the one that works best as a partner to your company. But once you do, make sure you are doing all that you can to ensure that the partnership is successful. That success can even be found to boost employee recruitment and retention. But it most certainly means that both parties are gaining value and are playing a part in being a positive and actionable voice in whatever movement you've chosen to support.
+++++
https://www.linkedin.com/in/drumwall/
About Jason Wall, Founder; Executive Director of Future Youth Records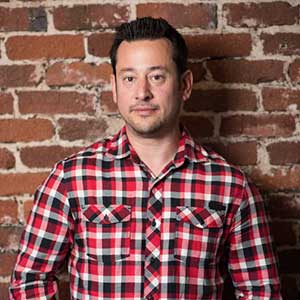 Jason has an extensive background in the music industry as a professional drummer, music producer, and music educator. This background combined with his passion for helping young people and a network of many of the world's greatest musicians became the foundation for creating Future Youth Records. Through teaching and mentoring hundreds of youth from all over the world, he learned many wanted to create music that not only expressed artistic creativity but also made an impact on their peers. Jason initially set out to establish a record label focused on helping musically inclined youth do just that. But, as fate would have it, he found a deeper meaning for this label – to help youth, regardless of musical experience, use the power of music to advocate for change, make a positive social impact, and inspire their generation to live compassionately, inclusive, and healthy.