By Aruna Ravichandran, VP/Chief Marketing Officer for Webex Collaboration Marketing at Cisco
Twenty-five years ago, Webex was born from a vision that collaboration is more than verbal conversations – that 80% of communication is non-verbal and video conferencing allows people to collaborate more effectively. At the time, video conferencing was reserved for a select few, and not inclusive for all. Webex changed all that.
And twenty-five years later, from its founding as the industry's first video conferencing solution, they continue to innovate to meet customers evolving needs. Webex now provides a powerhouse portfolio of collaboration products including Calling, Meetings, Messaging, Polling and Events that span the most sophisticated conference room to headsets and personal webcams.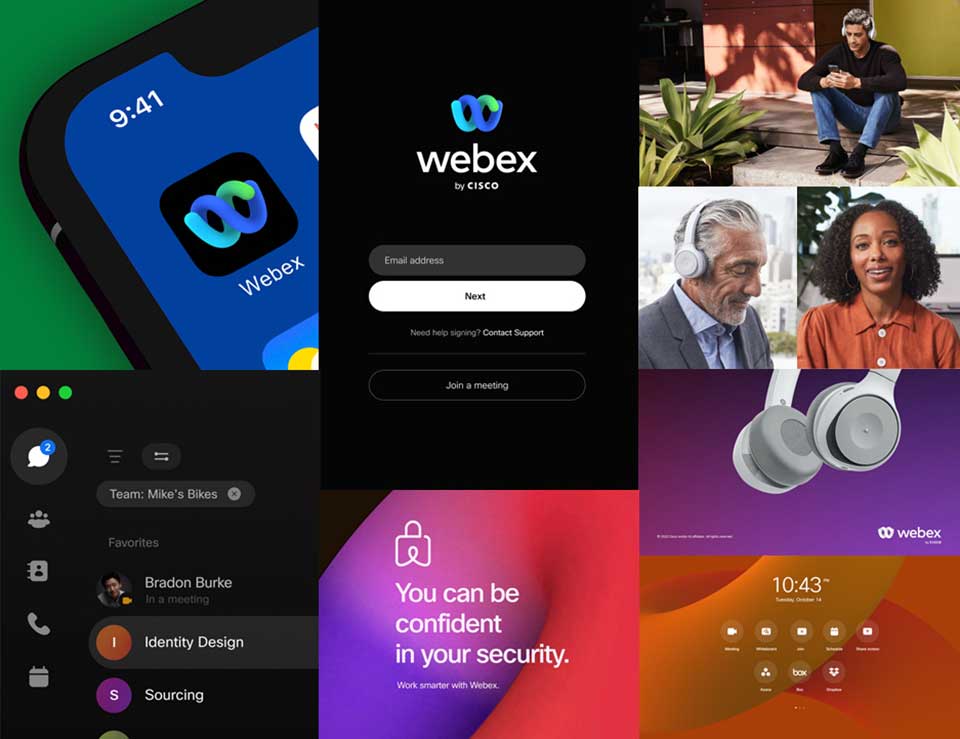 Innovation remains at the heart of Webex, and today they are launching an all-new Webex Suite that is built on the most recent learnings on remote work realities the global pandemic taught us. As the world looks towards a future of hybrid work, Webex is again addressing the most pressing concerns of their customers as they make that transition.
As businesses move from the old world of remote work to the new world of hybrid work, inclusivity is at the heart of Webex and this value system is fully embodied in the brand. It is also the beating heart of Cisco's purpose – to power an inclusive future for all.
The Webex brand system is much more than logos or colors, it's a reflection of their purpose. The new logo was inspired by a guiding design principle of inclusion as they introduce Webex by Cisco.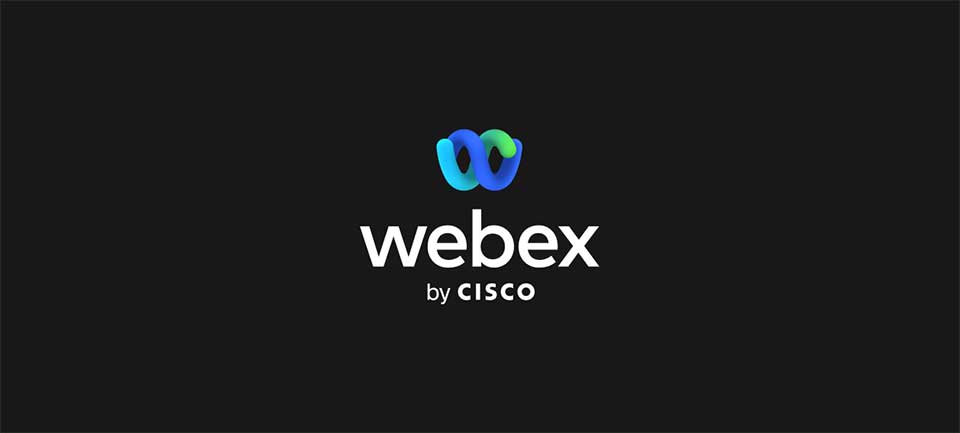 The new logo – the "W" is a rotating double helix consisting of three-dimensional strands interweaved in a sort of dance—the perfect metaphor for teams in flow, each member participating and contributing equally to create something wonderful. It represents the harmonious flow of ideas that happens when people come together as equals, regardless of where or how they work.
They embrace organic curves and roundedness in our graphic language. It's a reflection of the belief that collaboration should feel familiar and easy for everyone, representing the diversity of choice…so you can be you.

The photography represents a global population across geographies, diversities, age groups, and locations.
Every part of the new design system is intentional. A vibrant color palette, dynamic color gradients, intuitive illustration and iconography, and strong typographic hierarchy represents the energy and excitement of collaboration…Working in flow to get things done.  
Cisco is leading the way to a new world of work. They are telling their customers' hybrid work transformation stories through their new global brand campaign, launched today. The first customer being featured in the campaign is McLaren F1 Team.
Cisco is passionate about ensuring businesses are successful as they navigate to hybrid work. The future of work will require a new approach – one that empowers inclusivity by putting people and their experiences first.
About the Author
Aruna Ravichandran is VP/Chief Marketing Officer for Webex Collaboration Marketing at Cisco and leads all aspects of global marketing, including brand management, product marketing, digital marketing, and demand generation.