Life is choices. If I have a headline or a tagline, this has been it for as long as I can remember. I've used it seriously, ironically, and sarcastically. I used it as my sign-off in my 7th grade yearbook. I continue to use it so often that it has even become a poster at Facebook's Headquarters in Menlo Park, CA where I work. I love this expression because it creates a framework that empowers you to recognize your options and take accountability for the choices you make every day.
As I went from mammogram to mammogram to biopsy, I also found out I was pregnant. I was just shy of 32.
My path to motherhood took an interesting twist in November 2013. My husband and I had recently relocated from Connecticut to California. After getting hit with a bad sinus infection and in need of a new primary care physician, I found myself at the medical center on Facebook's campus for a routine physical. During this appointment the doctor discovered a mass under my right arm. That discovery triggered several follow-up tests and appointments. As I went from mammogram to mammogram to biopsy, I also found out I was pregnant. I was just shy of 32.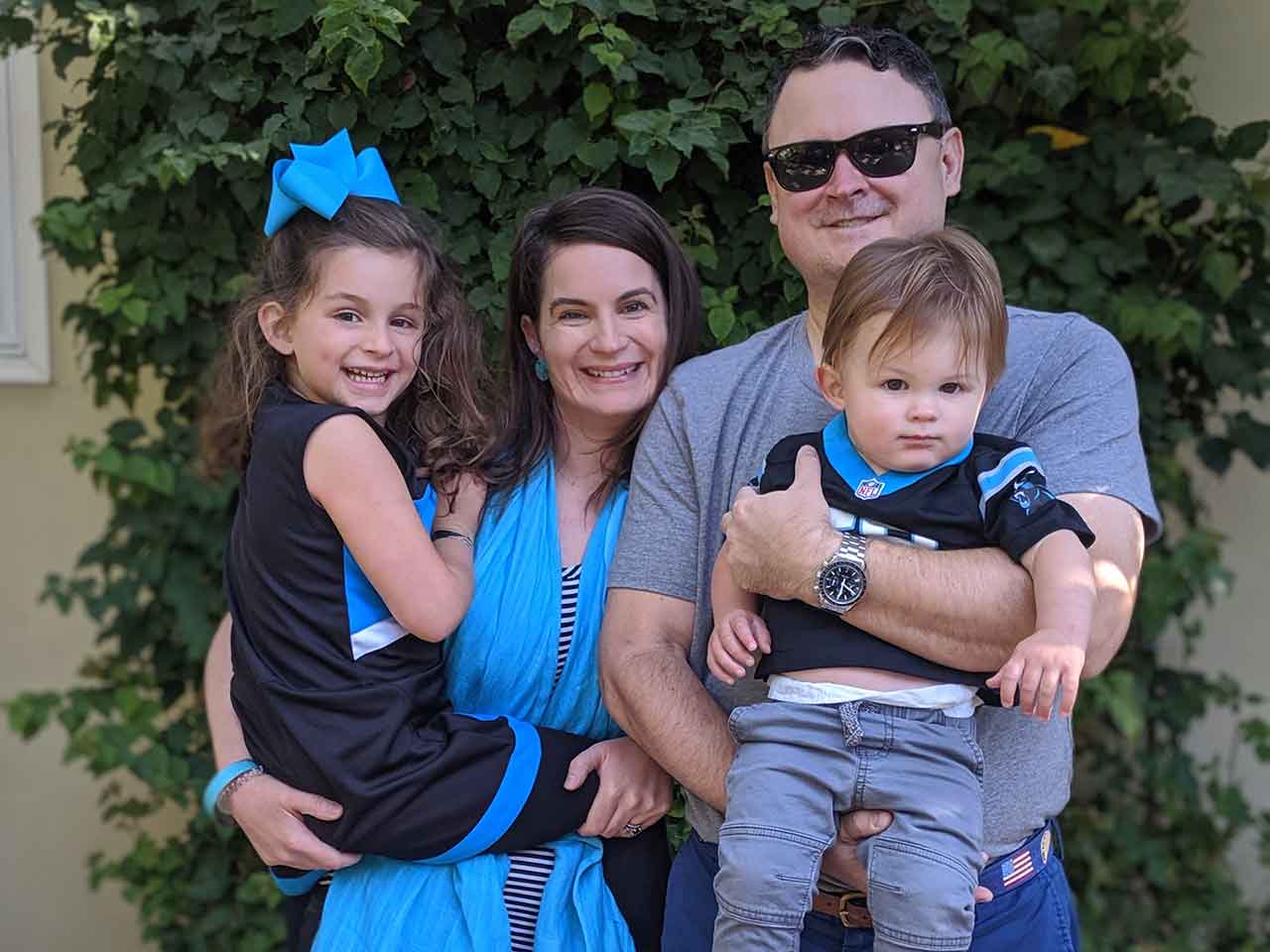 If I thought my "life is choices" mantra had been put to the test– moving to the west coast with my husband, leaving behind our friends, family and the only home we had ever known– continuing to stretch myself professionally, changing jobs, industries, managers and teams– it was truly tested for what came next. It was then that I learned of both my pregnancy and ultimate breast cancer diagnosis within a matter of weeks. At that time in my life, when I felt the least in control of what was happening to me, reminding myself that "life is choices" enabled me to regain control by consciously identifying and making choices.
I am thankful to say that both my daughter and I are survivors. Through this experience I learned so many things that impact how I lead today and most importantly, how critical the community you surround yourself with is and how powerful growth can come from some of the most challenging times. Ever since then I have been committed to paying forward my experience personally and professionally to help women and especially moms help find focus, perspective and grounding to be empowered to be their best selves whatever curveballs or circumstances are thrown their way.
Stephanie currently leads the Technology, Mobility & Connectivity Sales Teams at Facebook. You can read more about her professional experience here and follow her on Instagram.