By Heather Taylor, Advertising Week
Would you start to love vegetables if Veggieman asked you to?
This is the question on the mind of TERRA Chips. Their latest campaign "Crazy Delicious Vegetables" features the veggie chip company partnering with ad agency Humanaut. Together, they're ready to find out if traditional advertising's mainstay, the brand mascot, will encourage you to eat more vegetables.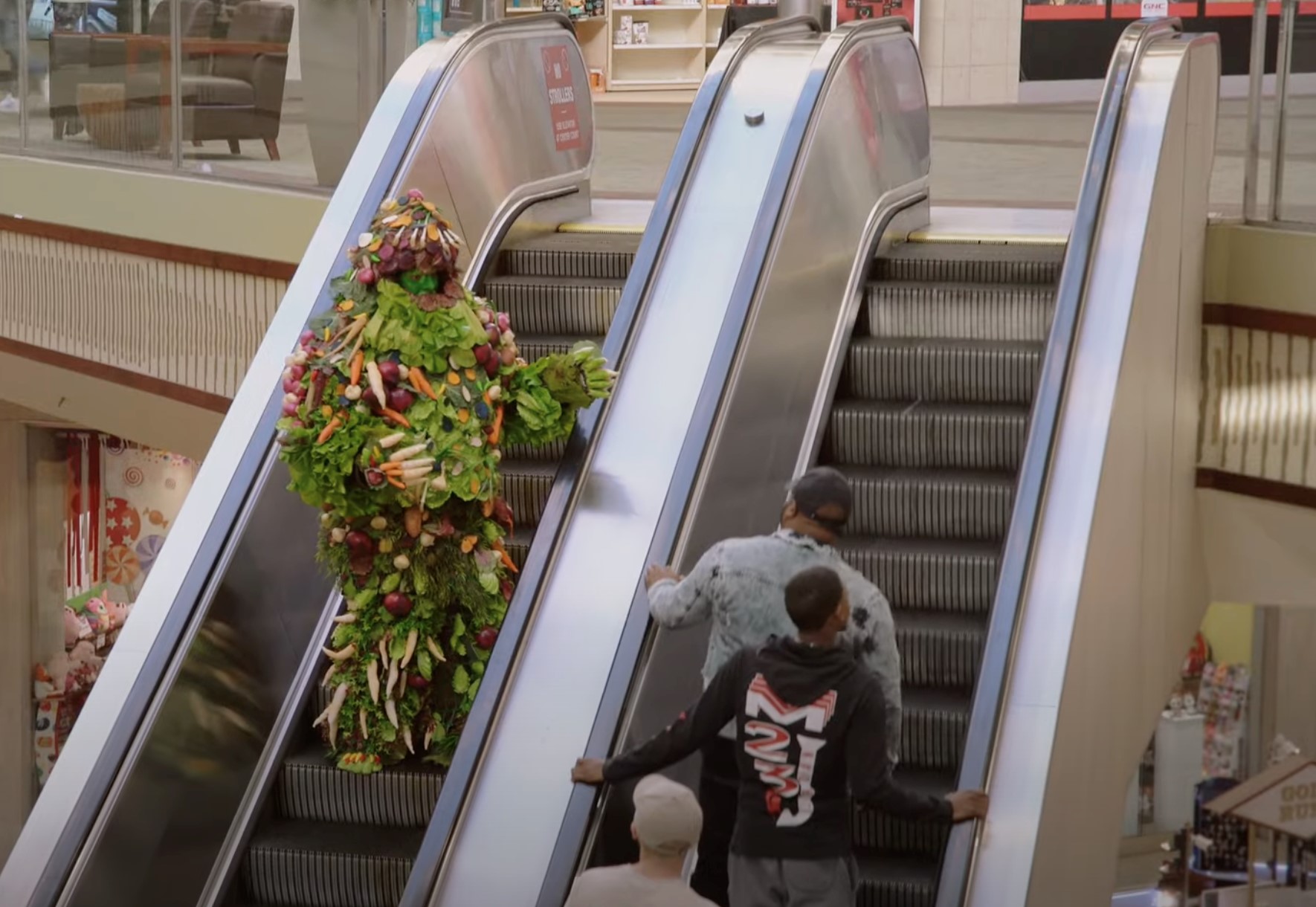 "Veggieman Won't Make People Love Vegetables"
Enter Veggieman, a towering mascot adorned in a suit made up of all the vegetable ingredients in TERRA Chips like sweet potatoes, taro root and parsnips.
Unlike the Green Giant, who kept to himself in a rolling landscape known as the Valley, Veggieman is not subtle.
This mascot will walk up to you in a mall and ask if you ate your vegetables today. He might even attempt to chase you across the food court saying, "Vegetables are your friends!"
Here's the thing: TERRA Chips knows the traditional marketing of a brand mascot won't convince people to eat and love, vegetables. What does the trick is taking vegetables and slicing them, seasoning them and crisping them into delicious TERRA Chips.
All these actions turn ordinary vegetables into crazy delicious ones.
"We're so excited to remind people that TERRA Chips are a deliciously craveable snack made from vibrant and diverse vegetables!" said Melinda Goldstein, chief marketing officer at The Hain Celestial Group. "Humanaut has been a wonderful partner to help us find a meaningful brand insight, tap into modern culture and refresh our brand presence. We can't wait to see the impact of this fresh creative on the TERRA Chips business."
Gold star for trying, Veggieman.