By Heather Taylor, Icon Editor, Advertising Week
Remember Hingie? The brand mascot for the dating app Hinge?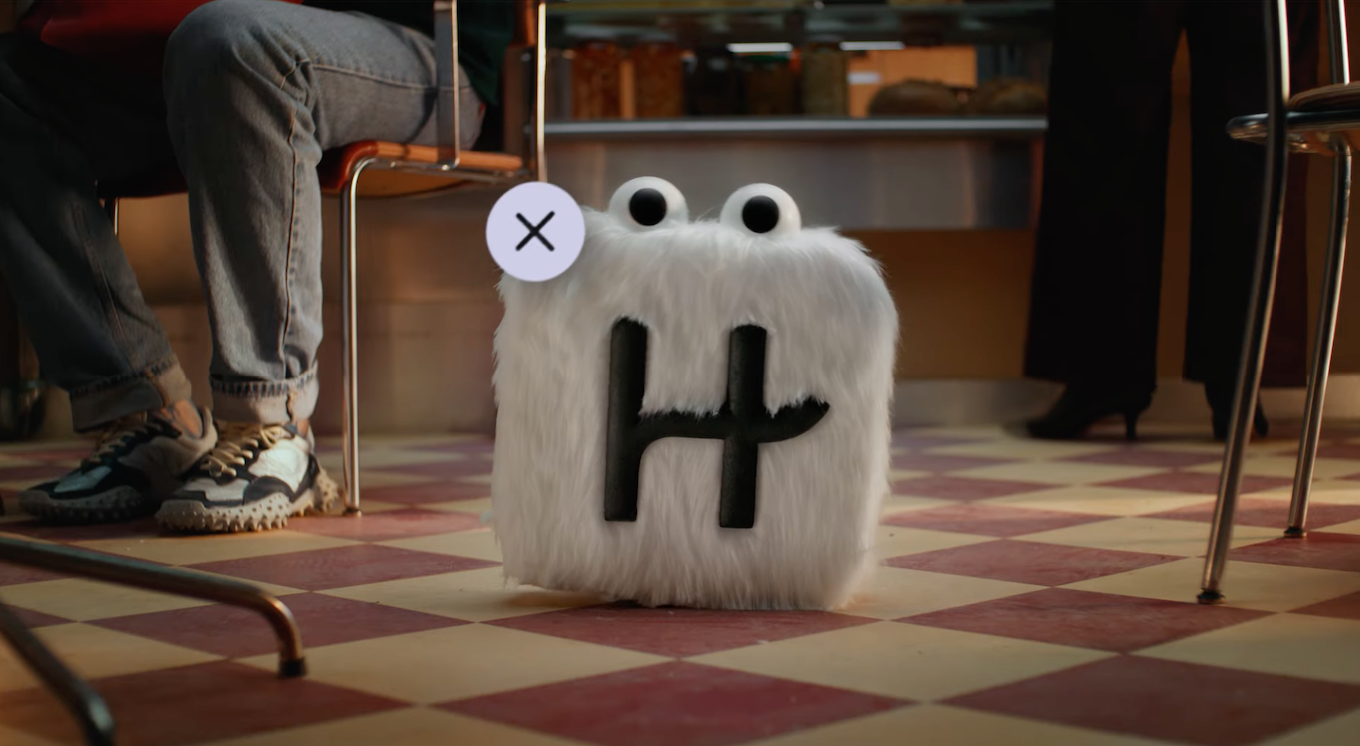 Hingie still exists and this can only mean one thing. While previous Hinge campaigns have seen great success with millennial daters, the app is expanding to the next generation of Gen Zers. Like the millennials before them, Gen Zers are encouraged to find love. Once they find love, they can delete the app — and subsequently say bye to Hingie.
Hinge is partnering with Red Antler for its third ad campaign "Designed To Be Deleted" and reintroducing Hingie to a Gen Z audience. Gen Zers, please listen. Better yet, start swiping. Hingie is ready to die for your love.
"Designed To Be Deleted"
Let's get reacquainted with Hingie.
Hingie is a furry, bright-eyed app icon. Every time single Gen Zers go on a unique date, whether it's a trip to the video arcade, a cozy lunch, or a swoon-inducing campfire under the stars, Hinge gets this much closer to being deleted from their smartphones.
Some of Hingie's deaths include, but aren't limited to, the following RIPs as seen in the new commercial spots.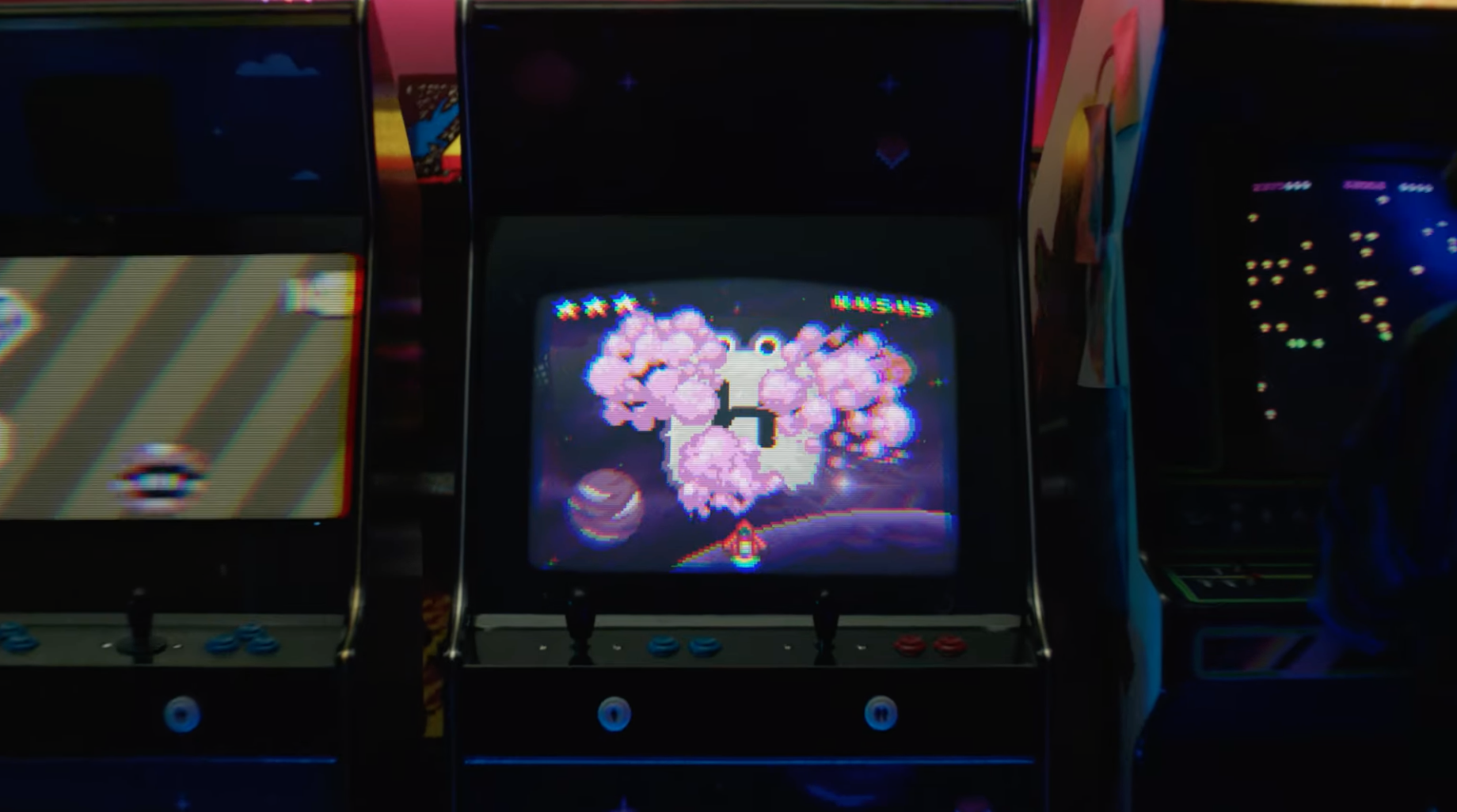 Game over in a video game.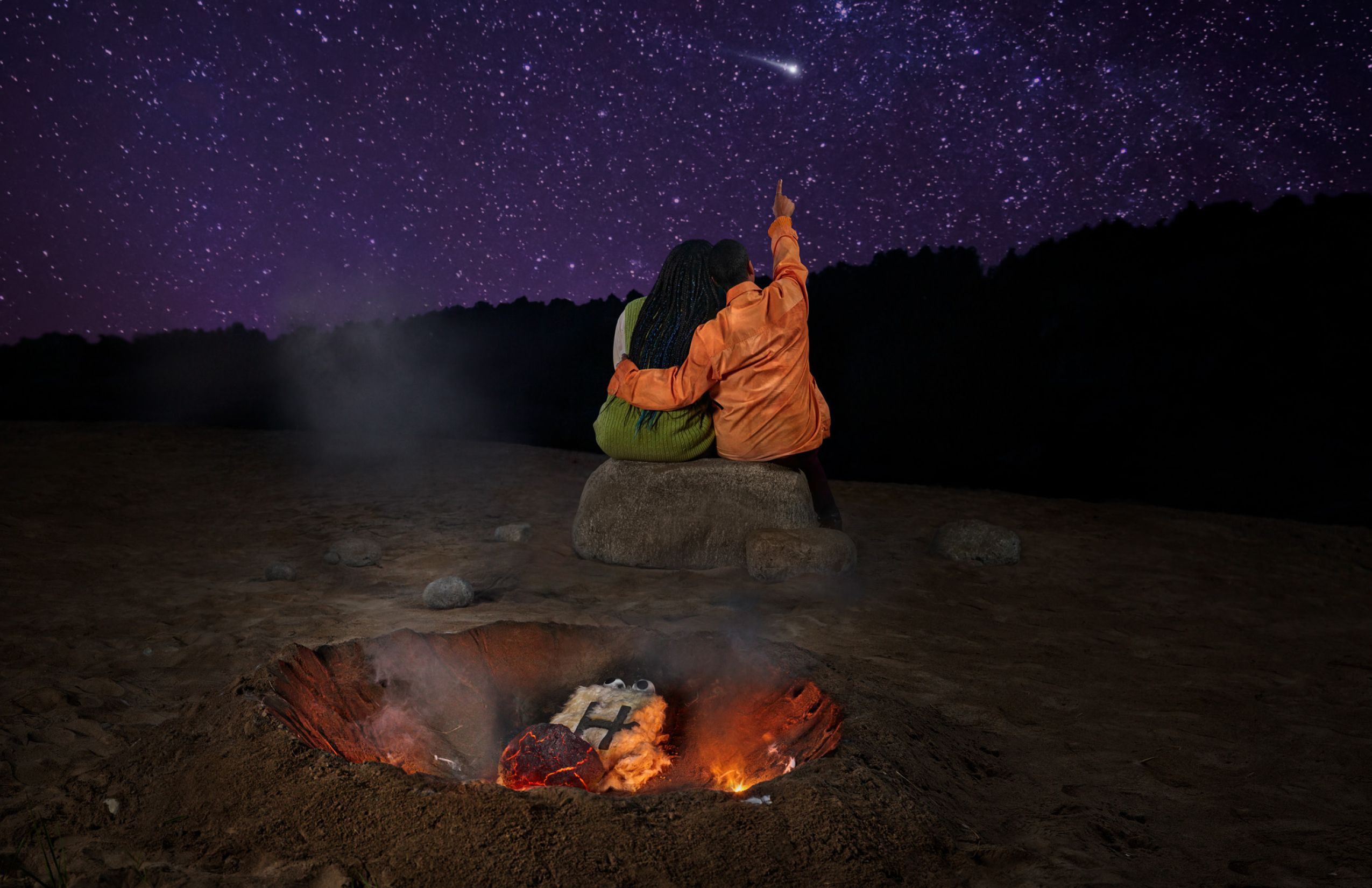 Burned up in a campfire. (It was either this or quietly await a shooting star to explode it to bits.)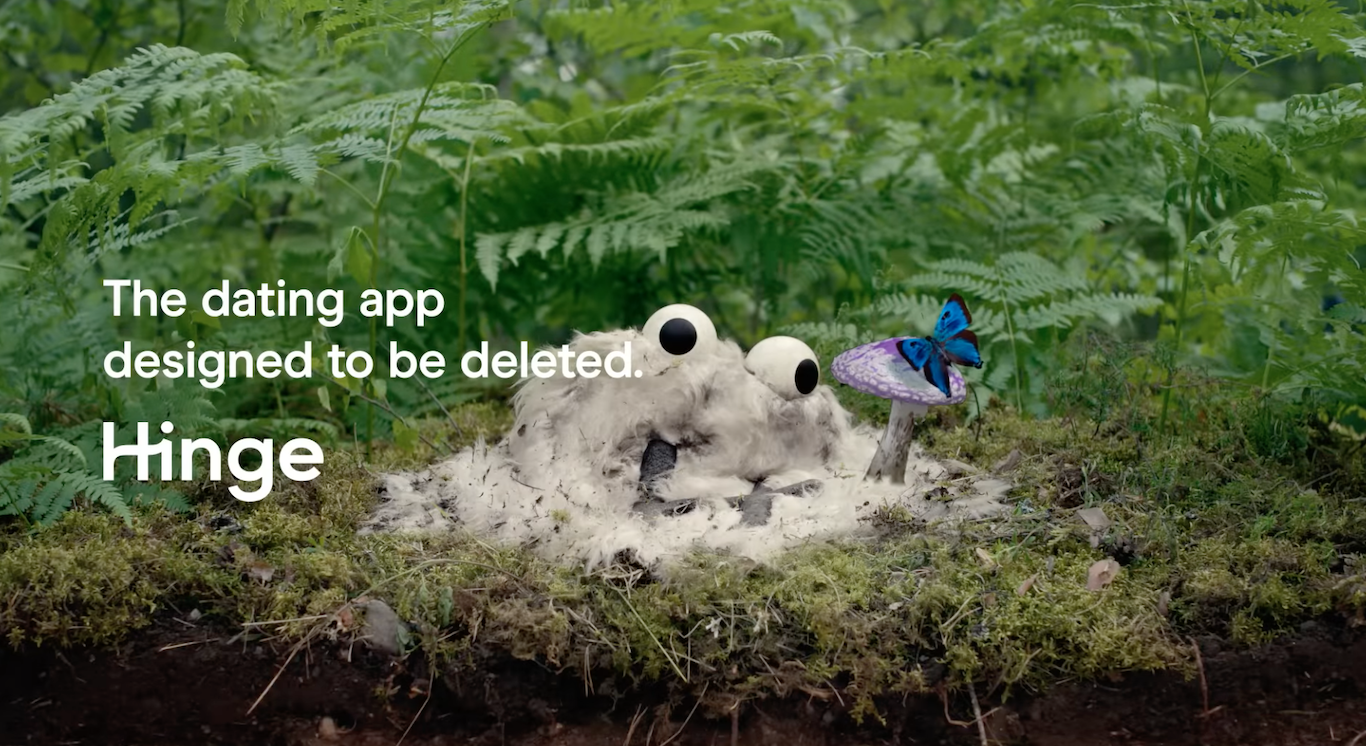 Literal decomposition back into the earth.
And even more endings like being sliced razor thin in a meat slicer, swallowed by a snake at the zoo, and cracking to pieces as a piece of pottery art.
There is, of course, humor to be found in the various ways Hingie goes out. Designed To Be Deleted, according to Hinge, directly speaks to how Gen Zers approach dating. It's much more of a situation where the dater decides to delete when it feels right. A meaningful connection could be long-term or short-term depending on what the dater is looking for and wants in a partner.
Hingie doesn't mind sacrificing itself once you've found someone special. When the green flags are there, you are free to delete Hinge — and let Hingie destruct in the name of love.