By Mary Ann O'Brien, CEO and Founder, OBI Creative
When did you start caring about workers forming unions and striking for better pay? How old were you when any alarm set in over the potential for monopolization of information and access to it became a critical concern in your mind?
Chances are good it was in your college years or later. Or, when you were personally impacted by either of these issues. While generally more concerned about corporate social responsibility, younger consumers don't seem to have the negative associations with big brands like Google and Amazon that older consumers do.
That may be why Gen Zers named YouTube, Google and Amazon in their top five brands making the world a better place, and Millennials ranked Google and Amazon high on their list of brands they don't intend to cancel.
Ask older consumers who saw a big box store like Walmart, or a behemoth like Amazon put their mom and pop shop out of business and you'd likely get a different set of companies worth honoring. But younger consumers don't have these negative connotations of the big tech brands. Why?
It could be because the YPulse CSR metric tracks how brands make you feel. Younger consumers site YouTube, Google and Amazon as brands that make them feel good, and which make both their world and the world at large, better. Especially as the coronavirus pandemic shuttered life around the globe, YouTube and Google became critical bridges for connecting with others. And Amazon became the single most visible daily symbol of provision, hope and happiness for many people as its drivers and warehouse workers brought them everything from food to diapers to paperclips and TVs.
All three of these brands run intelligent, self-aware, targeted campaigns presenting cohesive messages about who they are and what they care about. They work hard to reflect shared concern over and care for the issues and causes their younger customers to care about. Amazon's Smile is a constant message to customers that it cares about the causes they do by donating to them. Likewise, Google's daily doodles highlight the contributions of underrepresented people to the arts and sciences. YouTube is the place Gen Zers go to find happiness and entertainment.
It's no wonder these brands evade cancel culture. They're too smart and too big, to fail.
Other brands looking to achieve similar standing with the fastest-growing consumer graphic should learn from them by letting four important principles guide their marketing efforts:
Know who you are and what you value.
Tie operational excellence to brand identity.
Communicate how you make your customers' lives, and by extension, the world, a better place.
Give back in meaningful ways.
When these tenets guide your sales and marketing efforts, like the North Star, they will lead you to a hallowed place with your customers. It's critical to start with a thorough understanding of why you exist and what makes you unique. Brands have souls; advertising messages are their voice; employees are their hands and feet.
Everyone within your organization must be your brand promise and demonstrate your brand values to customers. This is how Zappos went from being an online retailer to a customer service company that happens to sell shoes and other things online. Like them, you must tie your operational decisions to your brand promises to ensure the way you fulfill orders, sell services, advertise your products, and answer the phone fulfills those promises.
Consumers demand consistency. Without a strong sense of brand identity and commitment to it, you will make inconsistent decisions that reflect poorly on your brand. Be consistent in how you communicate what you care about to your customers and the world. Let rich customer insight and a deep understanding of your customers' values, needs, and concerns drive your marketing and communication campaigns.
Finally, actively and thoughtfully give in meaningful ways to the causes you care about. Support your community, customers and the world in authentic, consistent and visible ways, so your efforts can be seen.
Do these things and you'll not only avoid cancel culture, but you'll also help drive positive change.
About the Author: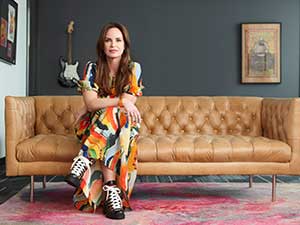 Mary Ann O'Brien is the CEO and Founder of OBI Creative, a research-based, innovation-driven advertising agency based in Omaha, Nebraska. OBI starts and finishes each and every marketing plan and advertising campaign with the customer at the center – determining motivations, behaviors and key consideration drivers.