By R. Larsson, Advertising Week
The Brief
Wilderness, the global social agency, was tasked with helping Metro Goldwyn Mayer (MGM) attract a European wide audience to rent the new Bond movie to watch at home, rather than going to the cinema. Following a hugely successful box-office release, Wilderness handled paid social and display campaigns with a strategic Facebook and Google media spend that delivered results.
This was achieved by promoting the digital release of the James Bond franchise movie, No Time To Die, after its cinema premiere. The agency was briefed to not only build anticipation in the lead-up to the digital release, but also drive direct traffic to third-party sites including Apple, Amazon, Google, Rakuten, BT, SKY, and Virgin for audiences to download and rent the film.
The Strategy  
The project required Wilderness to work closely with MGM, utilising extensive audience insights to identify the priority channels the campaign should focus on. Facebook, Instagram and YouTube came out as the top channels for driving awareness and digital sales of No Time To Die amongst audiences, throughout ten European markets.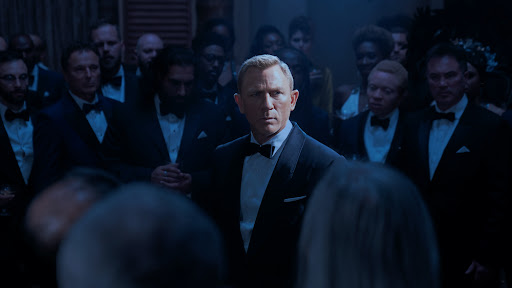 The Solution
In order to adapt the creative to resonate in different markets, Wilderness' first priority was to gather insights on James Bond as a brand and identify what it means across different countries and generations. The insights gathered focussed on the broad appeal and fandom of the films, as well as the history of the brand, the action, the cars and gadgets that all work to make James Bond unique.
By analysing social conversations and sentiment in each market, a clear picture of perception of the brand, movie and characters, as well as cult symbols associated with Bond, such as the Aston Martin, were identified. Local nuance became the heart of the international strategy and the basis of audience targeting and media planning.
To get people talking in the build-up to the Premium Video on Demand (PVOD) release, in the week prior, audiences were exposed to mobile-friendly content — including a daily countdown. Wilderness used broad targeting to give the algorithms greater scope to help find the ideal audiences, testing different ad objectives and limiting the ad frequency to reach as wide an audience as possible.
Wilderness and MGM also utilised remarketing alongside interest-based targeting to re-engage the audience that had taken part in the countdown to maintain excitement around the release.
Lastly, Wilderness and MGM broadened the campaign's reach by creating lookalike audiences and serving them video ads that used the link click objective. The company also tested out different ad placements throughout the campaign to see which ones would deliver better results.
Combined with exciting video ad creative, Instant Experiences and story ads with strong calls to action and click-to-purchase on third party sites, Wilderness successfully drove digital sales across the online movie retailers across both phases.
The Results
Wilderness helped ensure that No Time to Die was one of the most successful digital releases of all time. Applying a combination of deep insights and best practices helped the campaign to achieve the following in a 6-week period:
Impressions: 95,947,772
People reached: 22,459,430
Video plays: 59,575,310
Video play rate: 62%
Ad engagements: 18,509,542
Ad engagement rate: 19.29%
Social conversations: 93,005
Link clicks: 2,058,941