By Ken Klein, Executive Vice President of the Out of Home Advertising Association of America
Of the omni-present Covid-recovery "we're hiring" pleas, perhaps among the most curious comes from a media company in Brooklyn aggressively seeking . . . more sign painters.
Colossal Media (slogan: "Always Hand Paint") actually hired an in-house recruiter to find more painters, says CEO Kelly Peppers.
As much of the ad world yearns for automation and right-now placement, Colossal Media slows down the ad process on purpose. Demand for hand-painted ads exceeds the supply of painters; Colossal is turning away business because it cannot find enough painters. The company employees 34 sign painters, it wants at least 24 more.
Lost Art
Sign painting, like cursive handwriting, has faded.
When I joined the out of home ad industry 20 years ago, my first visit to a billboard plant was in a Midwestern river town in late spring. The patriarch of a local family-owned billboard business pointed to an employee mowing grass, noting that the mower man was once a sign painter in a bygone era.
College friend Dale Keiger wrote a poignant magazine piece in Cincinnati Magazine about his father painting signs in Cincinnati after World War II: "He was a wall dog, one of the strong, weathered men who hoisted themselves high in the air on scaffolds to paint advertisements on the expansive exterior walls of downtown buildings. When I was a kid, I could go anywhere in Cincinnati and see his walls, billboards, show cards, and paper signs."
Large-format computer-aided printing replaced painted ads. In 2001 in Salt Lake City, Young Electric Sign Company (YESCO) installed its first digital billboard, which required no printing or manual posting.
Rich Tradition
Sign painting has a deep cultural taproot in America. Artists produced iconic ads, war bond posters, military recruitment signs, and patriotic figures like Rosie the Riveter.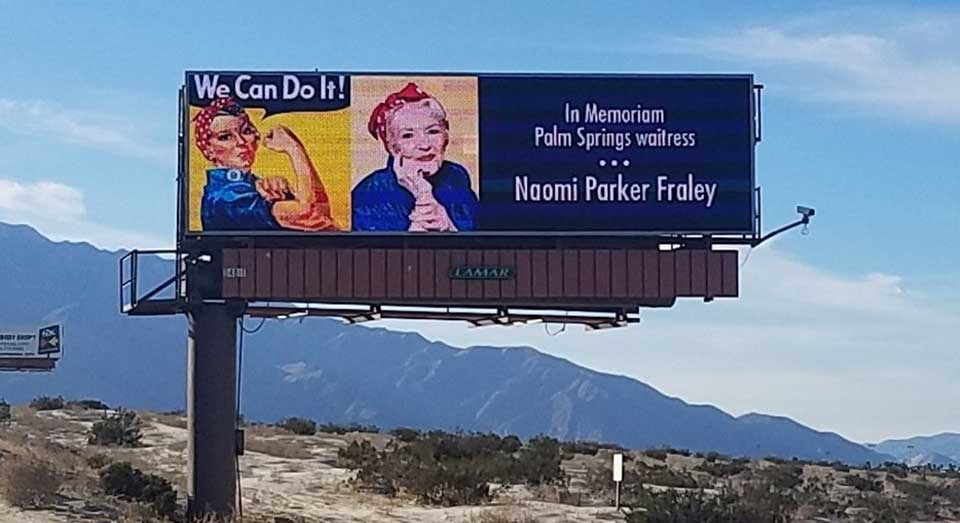 Pop artist James Rosenquist (1933-2017) started painting billboards in Minnesota when he was 19. He was considered a "billboard Michelangelo" for his work in New York City and the Midwest.
Rosenquist, in his 2009 book "Painting Below Zero," described sign painting as his laboratory:
I studied the refraction of light on outdoor signs, different colors, the effect of paint on various surfaces, the special qualities color took on under certain circumstances, the juxtaposition of colors — which ones were complementary and which ones weren't. Working on billboards immersed me in the act of painting. It was a place to learn, and I had an opportunity to use — and spill — a lot of paint.
In 2014, five leading U.S. art museums provided outstanding American art — including Rosenquist's "Paper Clip" — to display on thousands of out of home media formats nationwide. 
Back to the Future
As the digital age emerged and speed of ad placement quickened, ad painter Paul Lindahl founded Colossal Media in 2004, along with Adrian Moeller and the late Patrick Elasik.
Like "low and slow" smoked barbecue, time-consuming painted ads resonated in the hurry-up digital world. Top brands can spend well into six digits for hand-painted wall signs.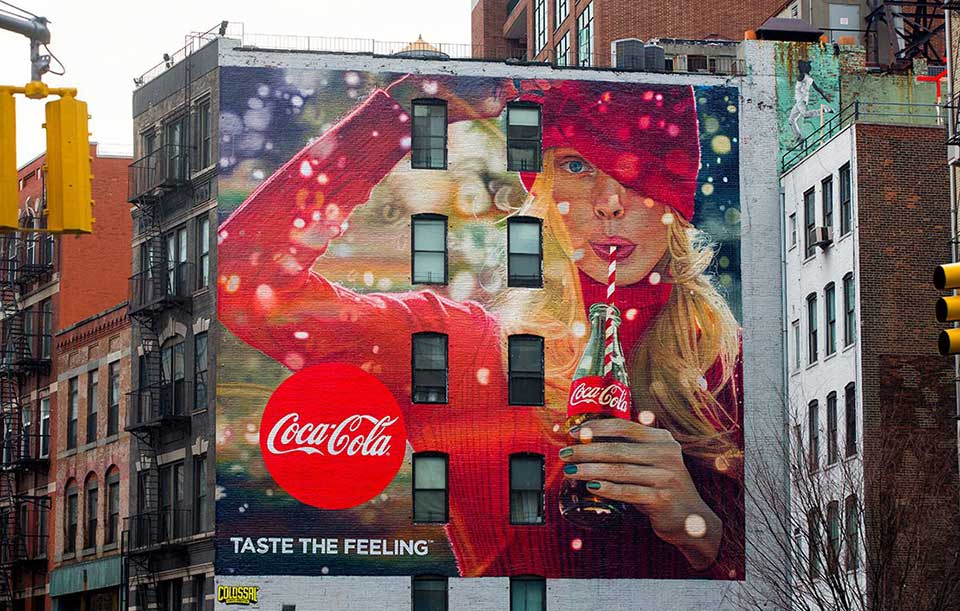 Forfeiting immediacy, ad buyers see these dividends from hand-painted signs:
A street show/urban experience
Outdoor mural painting is a long tease, sometimes involving scaffolding, hoists, and bucket trucks. Colossal Media, a media company with walls in top markets, has painted signs coast to coast and in Dublin, London, and France.
Hand-painted art goes viral, earns publicity, boosts brand-companies' morale, and wins peer recognition. The annual OBIE Awards that honor creativity in out of home media consistently recognize hand-painted ads.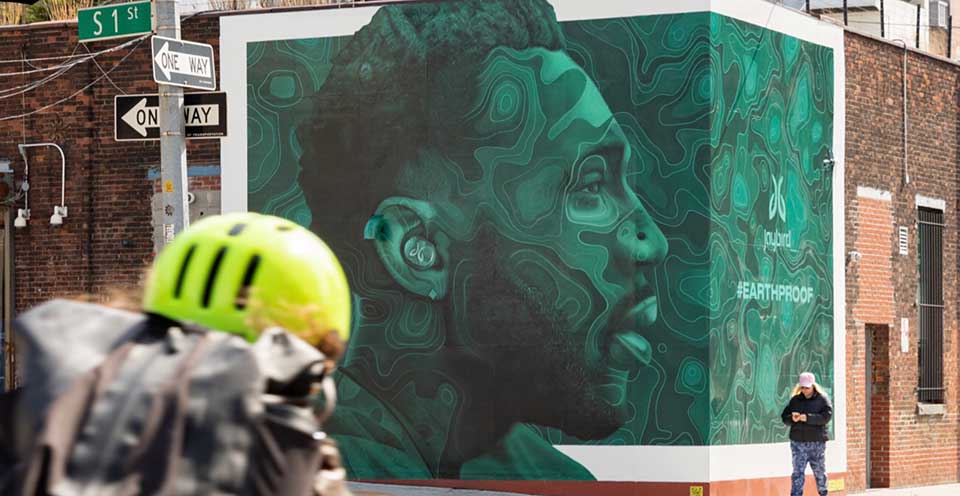 Colossal Media's hand-painted wall sign for Jaybird wireless earbuds won 2021 OBIE Awards recognition (irony alert: old-style hand painting promotes the newest technology).
Prospective sign-painter applicants might pose these questions: has Colossal Media hired tattoo artists?
Yes.
Has Colossal Media hired graffiti artists?
Yes, but Colossal doesn't rely on spray paint. If you're not quite a Rosenquist, there's a stair-step progression to ascend to "expert" rank.