Co-ordinated OOH campaign launches destination across London, New York and Saudi
7th March 2022, London: Immersive experience company Pixel Artworks has collaborated with McCann NY to create attention-grabbing 3D out-of-home visual illusions across London, New York and Riyadh to support the launch of NEOM's 'TROJENA' Mountain tourism destination. The community offers adventure, ski runs breathtaking views and a model for environmentally sustainable tourism.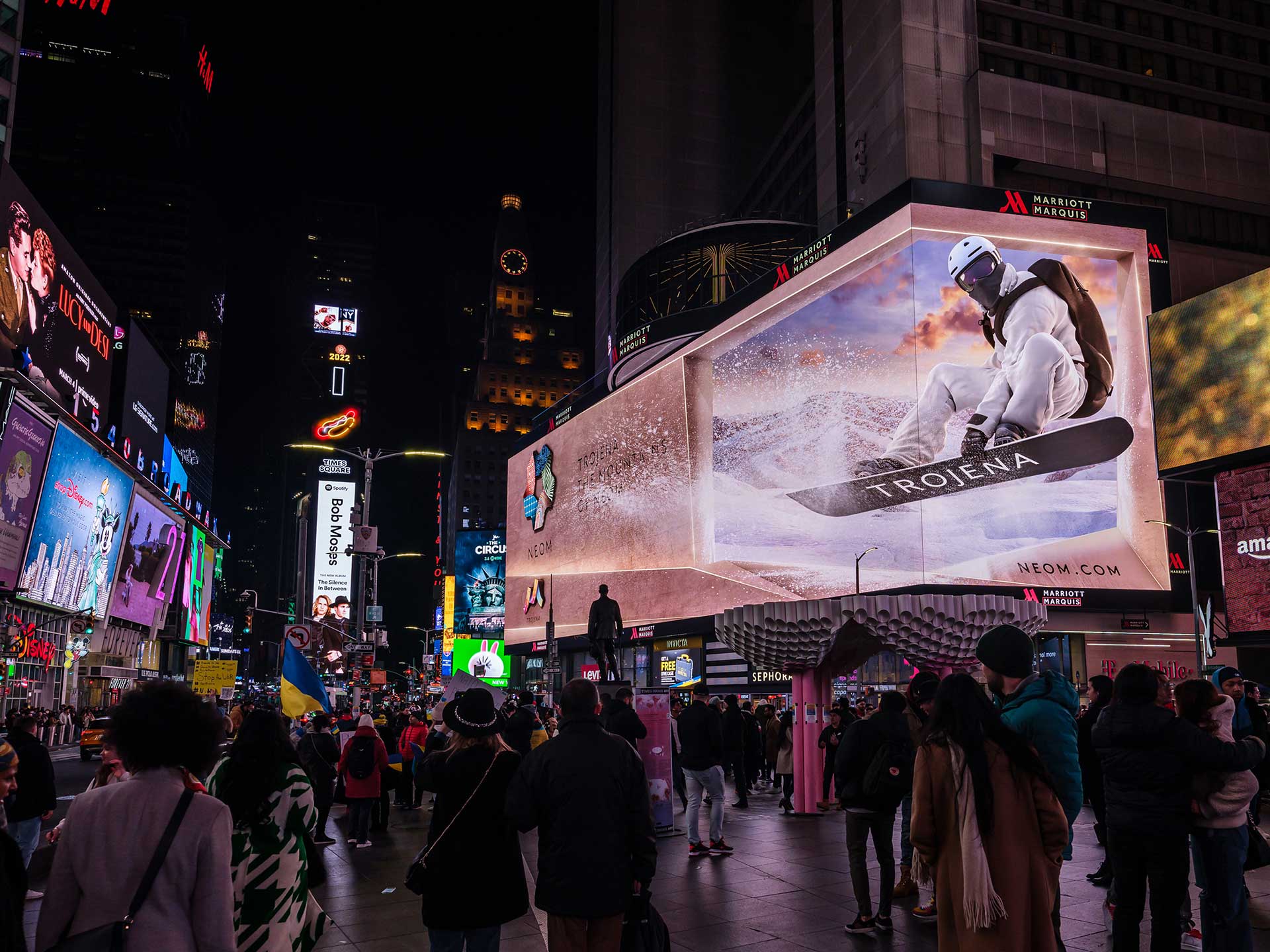 The out-of-home spot depicts a snowboarder making their way down the glistening snowy slopes before jumping out of the screen and a speedboat cutting through a shimmering mountain lake before 'splashing' passers-by. The immersive creative is accompanied by the line 'Journey to new heights', playing on both the impressive TROJENA Mountain's size and the massive 3D billboard screen themselves.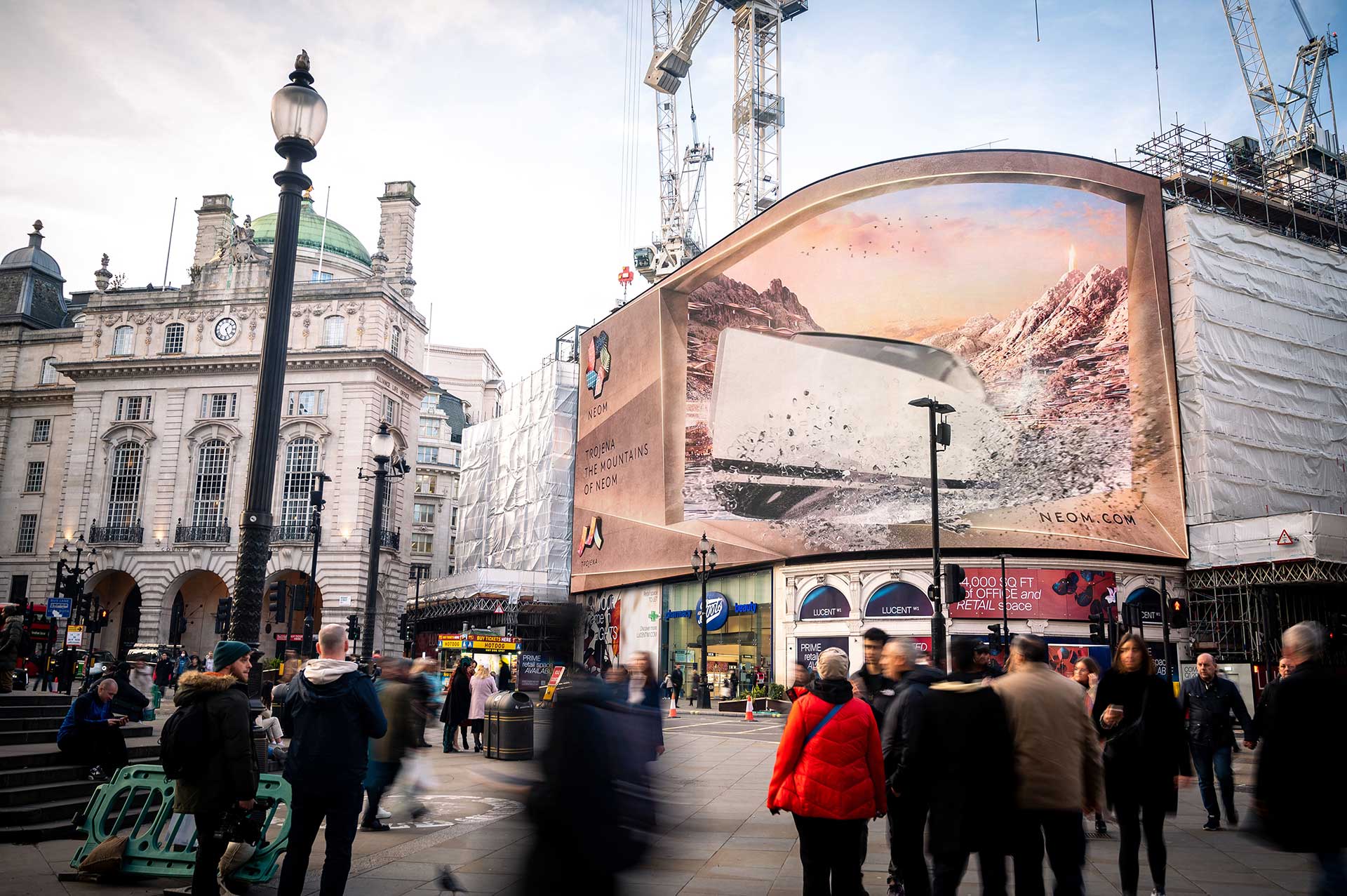 NEOM's TROJENA Mountain destination is the latest region of NEOM to be unveiled following on from Oxagon and The Line launching in 2021. TROJENA launches in London's Piccadilly Circus and Riyadh in Saudi before making it's US debut with a full take-over of New York's Big Kahuna in Times Square.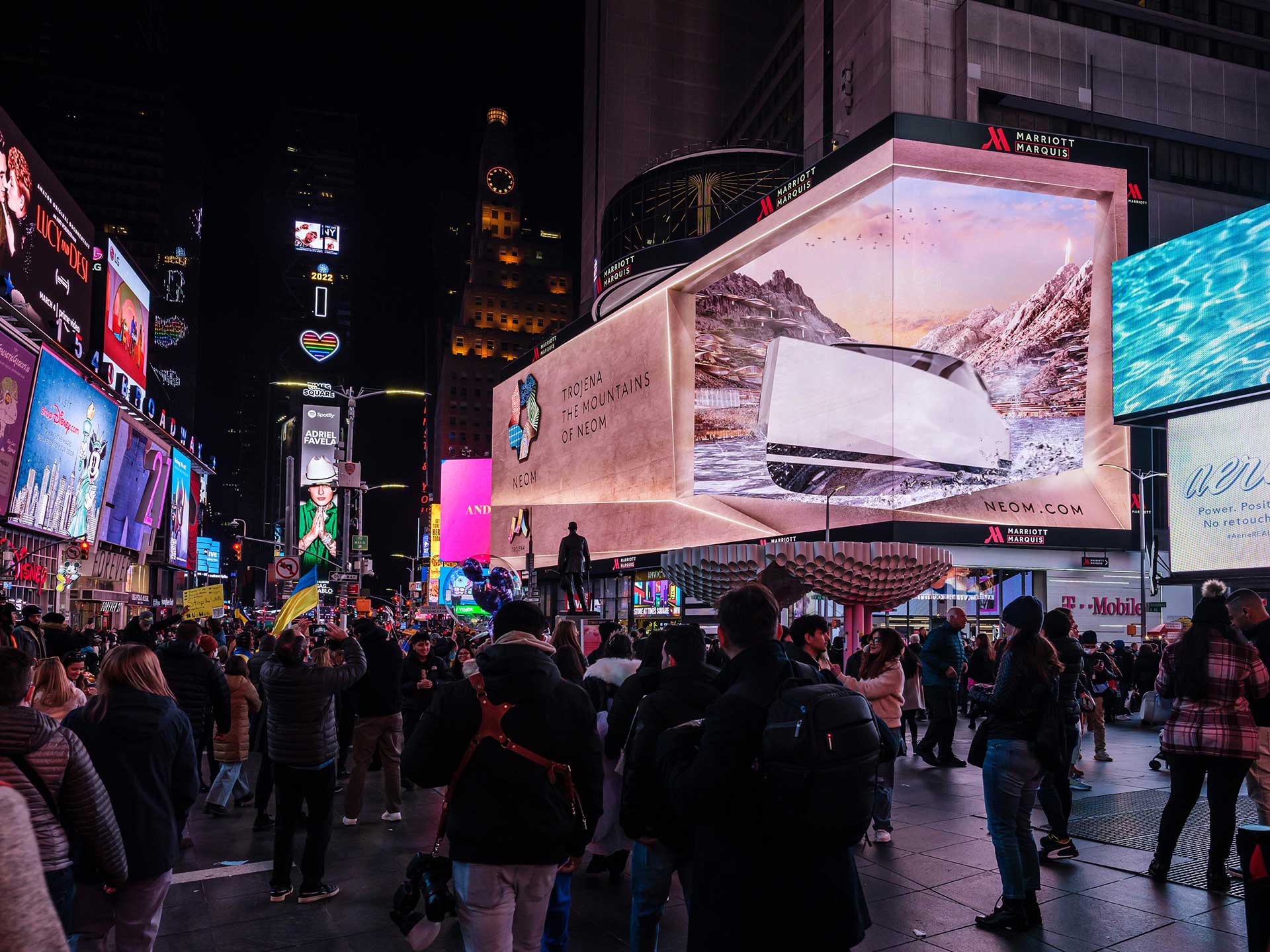 Riaz Farooq, Creative Director for Pixel Artworks commented: "This campaign perfectly mirrors NEOM's innovation and visionary focus by creating a powerful window into the wonders of the mountain region. It allows unique features to break physically and symbolically free from the canvas in each major city and into the consciousness of a global audience."
Nadhmi Al-Nasr, CEO, NEOM commented: "TROJENA represents NEOM's values and bold plans as a land where nature and innovative technologies come together to form a unique global experience. This new development is a major contribution to achieving NEOM's long-term ambitions by adhering to the principles of sustainability and utilizing state-of-the-art technology and engineering, across various disciplines, to make NEOM an all-round and attractive world-class destination."
In addition to the London, Riyadh and New York 3D sites, a further international out-of-home campaign, in collaboration with McCann in NYC, will see NEOM's TROJENA Mountain appear on sites including Jeddah in Saudi, the Crown in Dubai and the IMAX in London from 3rd March – 3rd April.