2022 has been the year where the world has experienced fundamental shifts in almost every aspect of life following the COVID-19 pandemic. And it is no secret that as the world has emerged from lockdowns and social distancing measures, there is a hunger for in person connections and experiences.
But with the ongoing polycrisis (cost of living crisis, inflation, supply chain crisis) we're already seeing popular experiences like Glastonbury hiking up ticket prices to balance out increasing production costs. It begs the question of whether the rest of the industry will need to follow suit and what innovative solutions we might see from brands looking to mitigate higher costs and the decline in consumers' purchasing power.
We spoke to leaders from the industry to get their predictions and advice for brand experiences in the year ahead.
Asif Khan, Creative Strategy Director, Imagination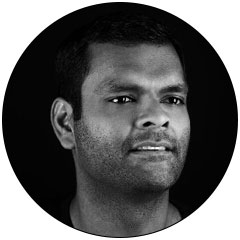 What we've seen is that even in the face of inflation and a possible recession, brands continue to invest in experiences because brand experiences have a major impact on consumers. Whether it's brand favorability or time spent, experiences have the ability to engage consumers in ways that other marketing channels simply do not.
Yes, higher prices are certainly a concern – but they don't seem to be scaring consumers away from making purchases just yet. Naturally, this applies to events and experiences too. Prices have gone up but attendance hasn't fallen off a cliff – in fact, in some instances, attendance has never been better, as we've seen with one of our sports events clients, the NFL. It seems consumers aren't quite ready to trade in their real-life experiences for virtual events or the metaverse just yet and this trend is likely to continue in 2023.
With that being said, it's still important to have a strong digital and social component to every experience. When we design experiences for clients, we have to consider the fact that we now live in a second-screen world, so every experience will only become stronger and that much more shared, with the right connections to digital and social media. Looking forward, we are going to see an expanded experience ecosystem with more interactive touchpoints that connect brands with audiences on a deeper and more emotional level.
Daniel Keller, Customer Experience Practice Lead, Interbrand UK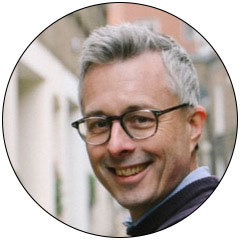 The cost-of-living crisis is having an impact on every person, business and community across the country and as a consequence is changing the way consumers behave (from how we shop, manage our money and spend our free time). Brands must now re-adjust, adapt, and find new ways of staying relevant to create customer experiences that make a difference in the everyday, beyond glossy showrooms, a cool website, fancy packaging and events.
According to Gartner, experience drives two-thirds of loyalty today, which is more than branding and price together. With changing consumer behaviours, brands must determine consumer wants and needs and then adapt their customer experience strategies to address and respond to these in the way that is right for both the brand and the customer. And in a way that maximises investment and potential loyalty.
Everyone will be trying to show empathy through their customer communications. But this is just one basic ingredient. Brands need to go beyond words and deliver 'usefulness' through tangible actions. That's going to create the most value for a brand and have the biggest impact on the customer. For example, one of our ranked Best Global Brands, Nike, is constantly finding new ways of helping people to be the best athlete they can be, e.g. the Nike run app, where they use data to customise user experience and add a little joy to the every day – with opportunities to track runs and challenge friends to stay motivated.
In fact, we found that brands which focus both on purpose and everyday utility grow faster than those that don't (14.6% vs. 2.9% Interbrand BGB/2019). Brands must focus on how they can bring value and joy to the everyday through customer experience, activate their purpose into new usefulness and so constantly strengthen and even extend their customer relationships.
Martin Bui, Experience Design Director, Tribal Worldwide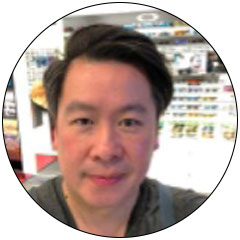 For big brands, the effect of the cost of living on experience for their customers will be minimal. They can draw in audiences to their events at higher prices, offsetting operational costs, without the worry of losing attendances. Medium and smaller brands and organisations are the ones that need to rethink their engagement strategy. Mainly, because the cost level will change what the experience will be.
Medium and small brands should consider a number of things for 2023:
Digital experiences need to become more human. Experiences will have to be smarter in entertainment value and drive live sharable content through social platforms, growing particularly among Gen Z audiences. They need to position themselves as humanised partners with positive change initiatives.
Immersive and virtual experiences will become the norm. Companies have already played in this space during the pandemic. So, they need to continue to create virtual branded experiences for marketing events, concerts and meetups to engage their customers in a unique way. With the emergence of the metaverse, this will not only bring people together but allow them to create, collaborate and even purchase.
Physical and digital hybrid experiences will extend the customer engagement. Experiential marketing that blends virtual and in-person experiences can capitalise on social data. Ben and Jerry's 'Tweet the Truck' concept showed how the brand offered free samples of its newest ice cream flavour, allowing shoppers to tweet where the truck should go, instead of staying in one location.
Finally, 2023 is a great time for smaller brands to have boutique experiences. These brands know much more about different parts of their business and can provide more bespoke human experiences with personalised services. For example, leveraging digital pop-up shops with NFT to increase marketing engagement