By Heather Taylor, Icon Editor, Advertising Week
It's gr-r-reat news in the gaming world! Tony the Tiger, the beloved brand mascot from Kellogg's Frosted Flakes, is now the first-ever brand mascot to work with video live streaming service Twitch.
How Tony Leveled Up With Twitch!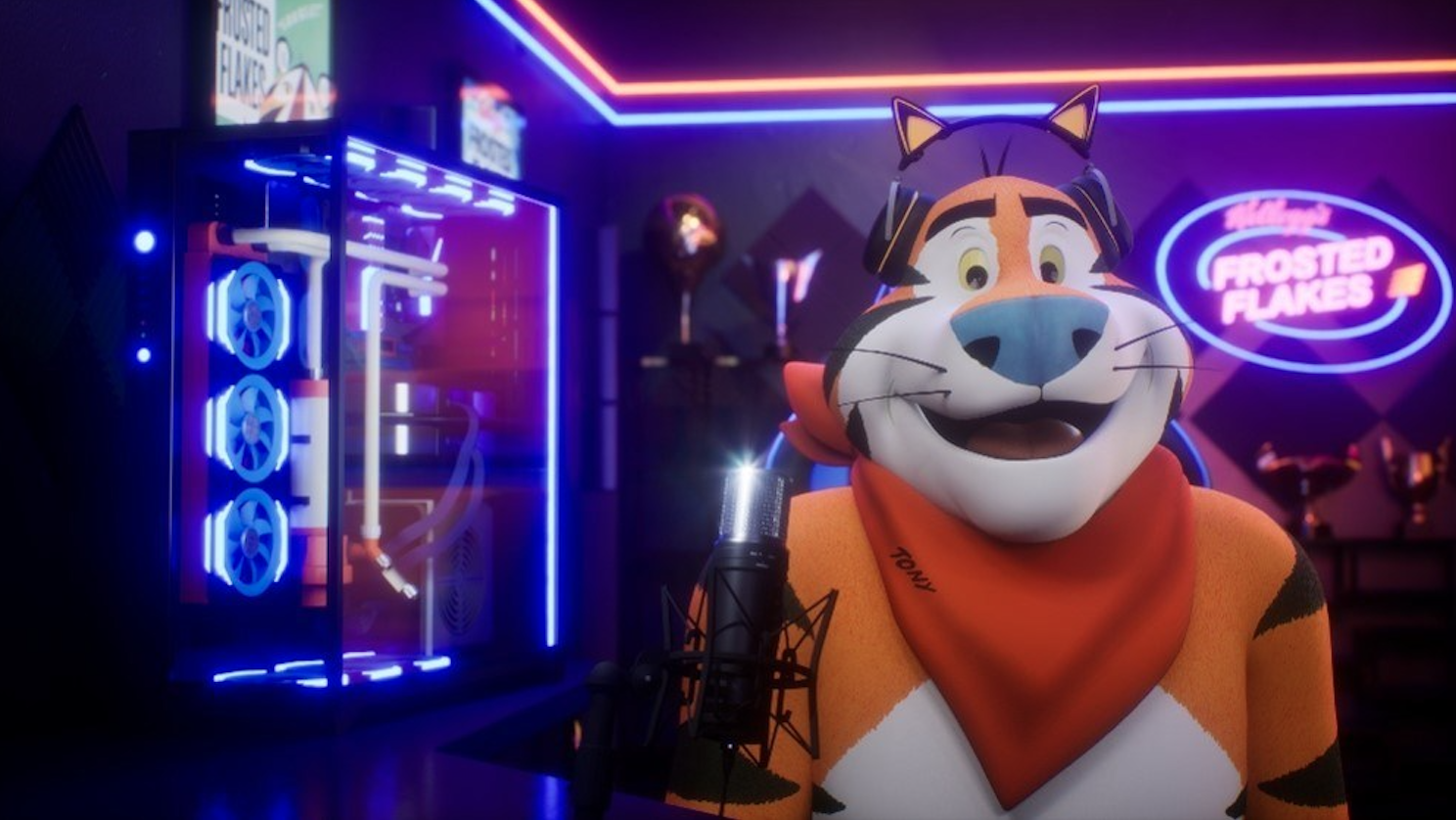 This is the first-of-its-kind collaboration with Frosted Flakes and Twitch's Brand Partnership Studio. Tony made his streaming debut in "Tony the Tiger's GR-R-REAT BOWL OF GR-R-REATNESS" livestreamed event on August 19.
What happened during the event? Tony went head-to-head playing a popular battle royale game live. Tony played with Twitch streamers Brennon "GoldGlove" O'Neill, Chrissy Costanza and Jakeem "BigCheese" Johnson on Tony's Twitch channel: twitch.tv/TonyTheTiger.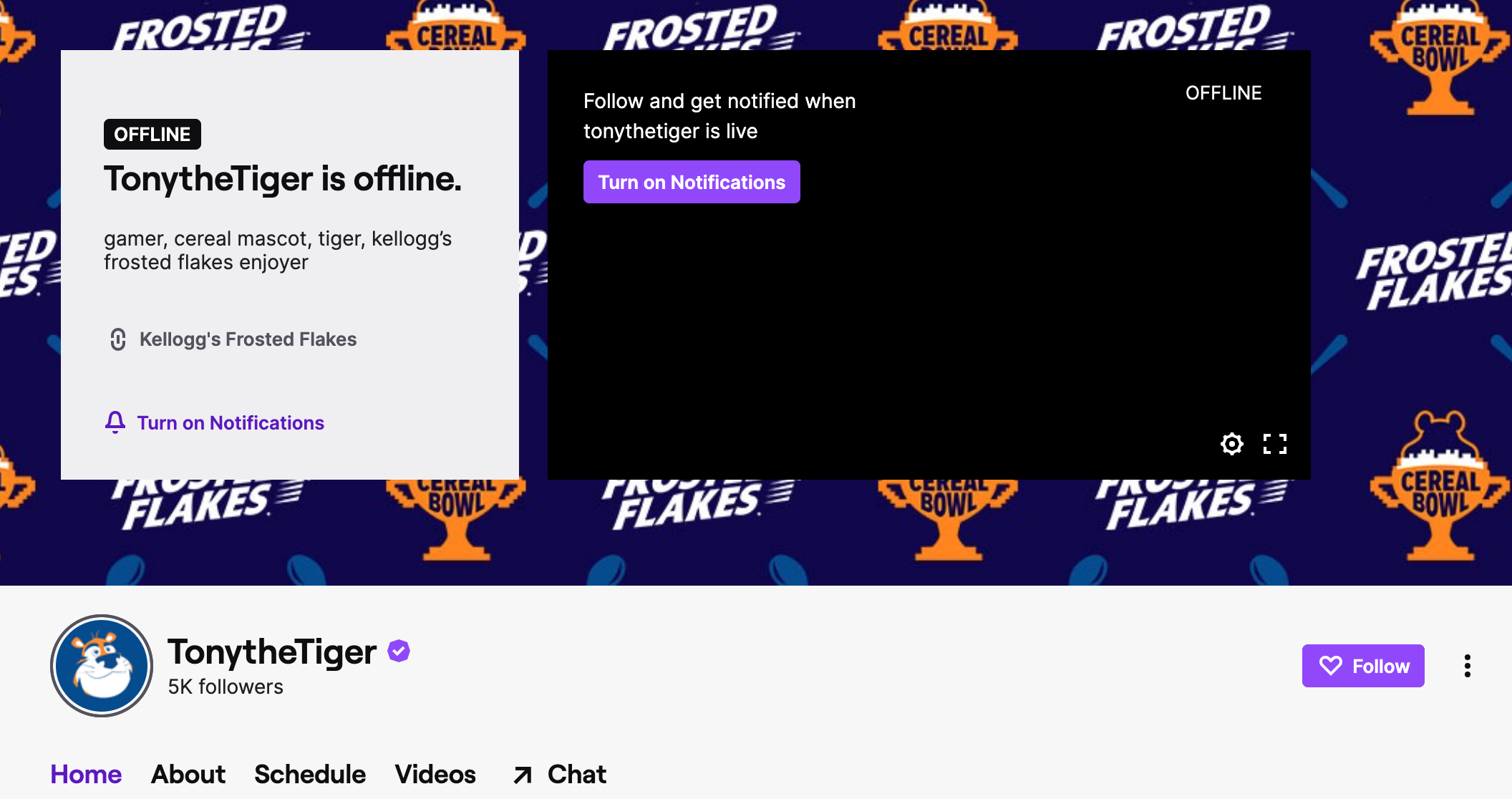 Check out Tony's profile! While the mascot is currently offline, Tony's bio says is all about being a cereal enthusiast.
Will Tony the Tiger Be Back on Twitch?
Our guess is yes! Kellogg's Frosted Flakes is the first brand to globally work with Twitch and transform its brand mascot into an interactive VTuber.
"Bringing an iconic mascot like Tony the Tiger to our service is an exciting first for our Brand Partnership Studio," said Adam Harris, Global Head of Twitch's Brand Partnership Studio.
"Together with Kellogg's Frosted Flakes, we're producing a made-for-the-Twitch community live experience that introduces a beloved character to well-known Twitch streamers, fosters a healthy dose of competition and encourages viewers to interact with Tony the Tiger in real-time in Chat."
In the Year of the Tiger, Tony is officially making it his year! Keep up with Tony as he continues to keep making waves on the Kellogg's Frosted Flakes Instagram, TikTok and Twitch.