Cannes Lions 2023 touched on many trends (­from the rise of AI to bringing back humour in advertising) but also prioritised timeless themes, like building a brand with purpose. Amazon Ads led the charge on "creative change" with announcements and sessions ranging from media sustainability to mental health awareness campaigns.
Amazon Ads joins Ad Net Zero
On June 19, 2023, Amazon joined Ad Net Zero – the advertising industry's coalition to reduce the carbon impact of developing, producing, and running advertising to net zero. Amazon's membership in Ad Net Zero will complement The Climate Pledge, the organization Amazon co-founded to reach net-zero carbon emissions by 2040.
As a result of this partnership with Ad Net Zero, the 400+ signatories of The Climate Pledge are now eligible to join Ad Net Zero based on the commitments they've already made, paving the way for broader support for media decarbonization.

"Global challenges require global, collective action and it is crucial that we work together, as an advertising industry, to build a more sustainable future," said Alan Moss, VP Global Ad Sales, Amazon Ads. "In joining Ad Net Zero, we are committed to working with other climate leaders in the advertising industry to reduce greenhouse-gas emissions globally. I am confident that through collaboration, and the new partnership with The Climate Pledge, we can support the advertising industry's journey to net zero."
Facilitating conversations about mental health
Research shows that consumers want to see brands leading with their values, with some 64% of consumers strongly agreeing that they are more likely to purchase and item from a brand that is willing to take a stand on social issues. In response, Amazon Ads Brand Innovation Lab joined the Ad Council, Amazon Music, and Alexa to build a campaign that inspired connection and conversation around Mental Health.
"We're proud to continue working with the Ad Council on campaigns that drive meaningful conversations," said Alan Moss, vice president of global advertising sales at Amazon. "The Ad Council's initiative to create open, accepting, and proactive discussions around mental health resonates with our goals to do better and be better for our customers, employees, and communities."
The Ad Council also recognizes the power for brands to facilitate meaningful conversations.
"Widespread societal change takes time and resources, and when you can bring multiple stakeholders together around a singular issue, you can accelerate impact at scale," Arthur says. "Through Amazon's reach, technology, creativity, and innovative thinking, we had the opportunity to bring this conversation-starting power of music directly into families' homes and devices. By working with teams of people who are committed to using their place in the industry to make a difference, we can continue to drive positive social impact and break down the barriers surrounding mental health."
Transforming fans into customers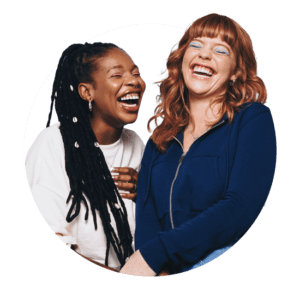 Some fans collect merchandise while others create and share memes. Some line up at dawn to purchase tickets to a big event, while others find joy in tuning into the livestream. Fandom continues to evolve as the media landscape becomes an increasingly diversified environment for those who watch it, play in it, or both.
These incredible and innovative opportunities for brands and fans alike represent an exciting future – but brands must act with purpose. Most fans (63%) say that any brand can get involved in their fandom as long as they make an effort to understand it. So engage casually, actively, or creatively – but be real about it. Because adding authentic value is key.
Fan culture today is defined by its openness—and this attitude extends to brands. Fans welcome brands that bring value to their passions. In fact, 61% of surveyed fans enjoy seeing brands sponsor or create content related to their fandoms. That includes brands that may not be directly related to a fan category. However, fans expect the brands that participate to display integrity, authenticity, and relevance. Sixty-three percent of fans surveyed say that any brand can get involved with their fandom as long as they make an effort to understand it. There are three levels of the supporting roles brands can play to help elevate the fan experience:
Casual engagement – Learn what makes fandoms unique with a better understanding of why fandoms excite fans, how casual fans choose to participate, the latest trends, and the financial investments these fans are willing to spend. Engagement examples include exploring where fans connect, the various communications media involved, and content collaborations that foster reach.
Active engagement – What is the right way for your brand to engage fandoms? Learn to create thoughtful and relevant content that culminates in unique moments for fandoms by sponsoring fan events, creating exclusive can't-miss opportunities, and sponsoring fan-generated content and meetups.
Creative engagement – Encourage the fandom communities by providing these fans with outlets where they can share their ideas and content; for example: fan merchandise, original fan-created content, and resources that can assist fans in their own creative endeavors.
Explore the Anatomy of Hype, now available from Twitch and Amazon Ads, and gain global insights on fan culture and how brands can get involved right now.