Broccoli lovers, rejoice! ChapStick, America's favorite lip balm, has just released a new broccoli flavor.
If you noticed this is a bit of a departure from the lip balm's regularly scheduled inventory of balms in the fruits and sweets categories, you're right! Broccoli ChapStick is the first ChapStick that will be ushering in a new and exciting vegetable category for the brand. Kale ChapStick is rumored to make an appearance as early as summer 2022.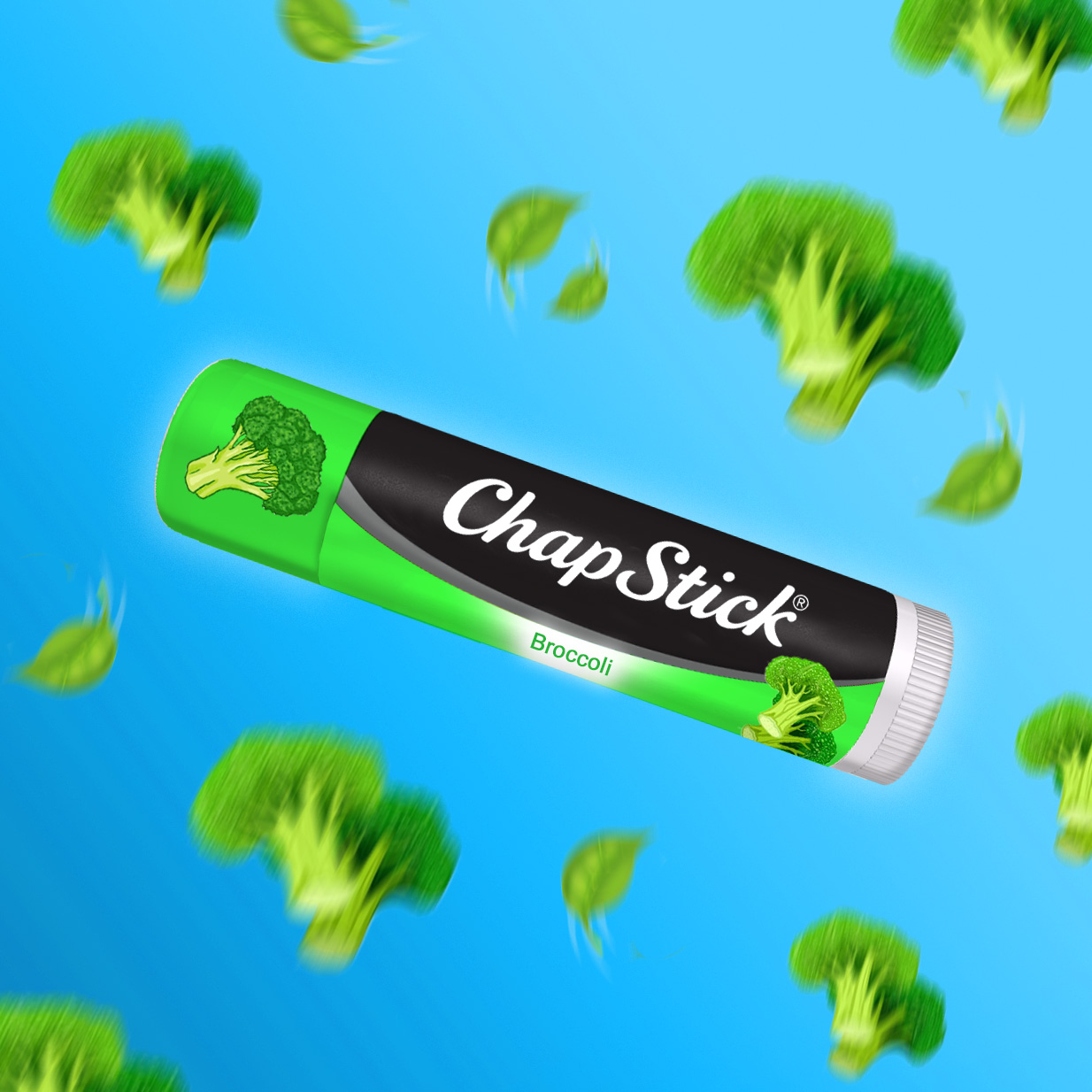 Did you get this far into reading this post and realize what day it is?
Happy April Fool's! Broccoli ChapStick isn't real. Neither is Kale ChapStick, something your esteemed writer drummed up on the spot for this post. What is real is that few lip balms have been a staple in our lives quite like the iconic ChapStick.
ChapStick: A Brief History
The story of ChapStick began in Lynchburg, Virginia, with Dr. Charles Browne Fleet. Dr. Fleet was a pharmacist and inventor who first opened his small, family-run pharmacy in Lynchburg in 1869.
In the 1890s, Dr. Fleet created an invention that we now call ChapStick. The balm was meant to prevent and treat chapped lips. Dr. Fleet's original iteration resembled a small candle without a wick, wrapped in foil.
From Wrapped in Foil to Iconic Black Tubes
John Morton, a Lynchburg resident, bought the rights to ChapStick for $5 in 1912. Morton and his wife began to brainstorm on how to make the "chap stick" marketable.
While experimenting with the formula, Mrs. Morton had the idea to pour the melted ingredients into brass tubes to mold it onto sticks that could be pushed up as the product ran out. From their home kitchen, the Mortons launched an empire. The Morton Manufacturing Company was founded on the profits of the easy-to-pocket, wildly successful ChapStick.
In 1936, as the ChapStick brand started to gain momentum, Morton asked a local commercial artist, Frank Wright, Jr., to design the ChapStick logo. For a flat, one-time fee of just $15, ChapStick got its trademark look that it still uses today.
ChapStick in 2022
Today, the iconic little black tubes of lip balm are still made in Richmond, Virginia. ChapStick now has more than 100 years of history as one of the nation's top choices for lip skincare.
ChapStick lip experts are always developing exciting new and limited-edition flavors. Some of these include Vanilla Mint, Cake Batter, Juicy Grape, Cotton Candy, and Pumpkin Pie. The brand also continues to stay true to its four timeless flavors — Classic Original, Cherry, Spearmint and Strawberry.