By Heather Taylor, Advertising Week
We're only a few weeks out from the 96th Macy's Thanksgiving Day Parade and this year is full of characters!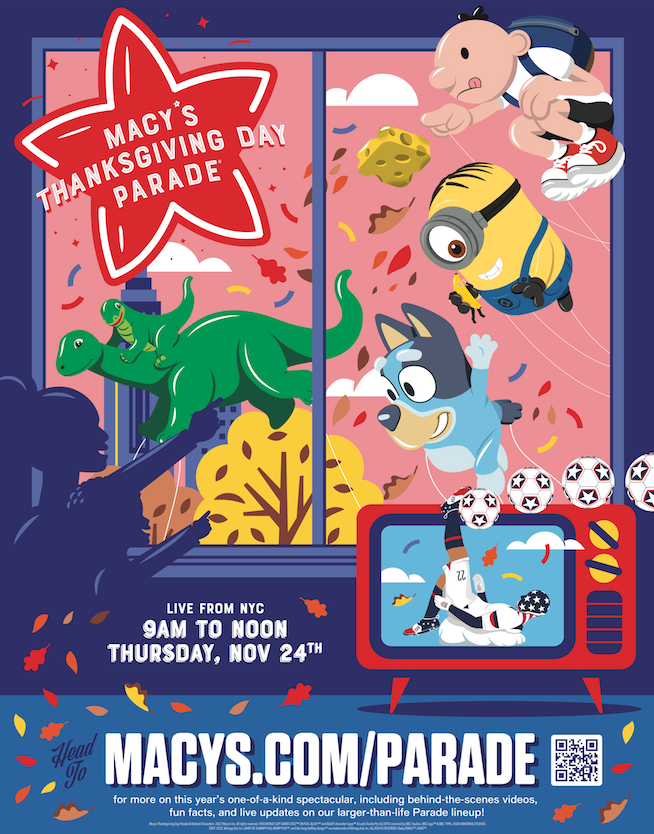 From beloved brand mascots to brand-new balloons and floats, here are the icons you can expect to see in the holiday parade lineup.
Balloons
Sinclair DINO & Baby DINO (Sinclair Oil)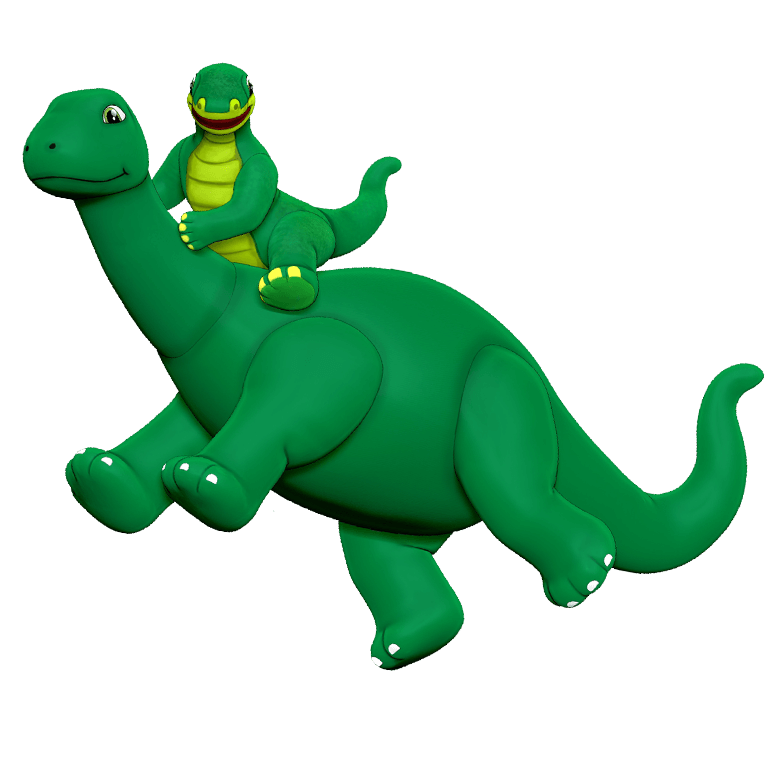 The Sinclair DINO (pronounced DYE-NO) balloon returns with an all-new baby DINO to the Macy's Thanksgiving Day Parade.
DINO originally made his Macy's Parade balloon debut in 1963. The beloved Apatosaurus announced his Parade comeback in 2015 with a newly refreshed balloon. This is Baby DINO's Parade debut. Baby DINO is a separate balloon. Several connection points attach Baby DINO to DINO's back.
Pillsbury Doughboy (Pillsbury)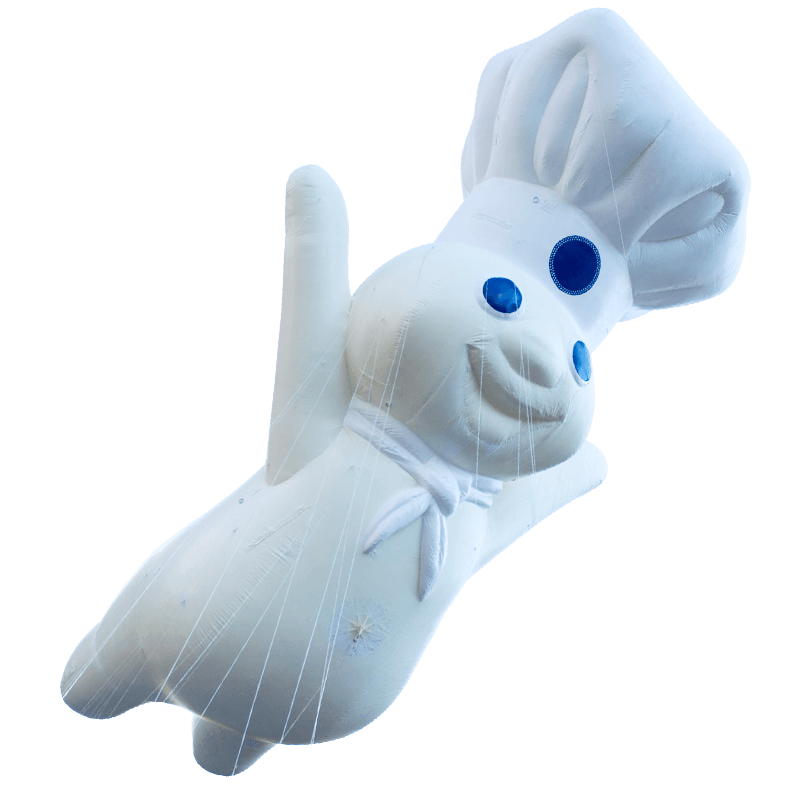 Hoo hoo! Poppin' Fresh, the Pillsbury Doughboy, is back in the Macy's Parade to inspire pie-makers and bakers across the country. Speaking of baking, you would need more than four million Pillsbury Crescent Rolls to create a "dough-sized" version of this balloon.
Ronald McDonald (McDonald's)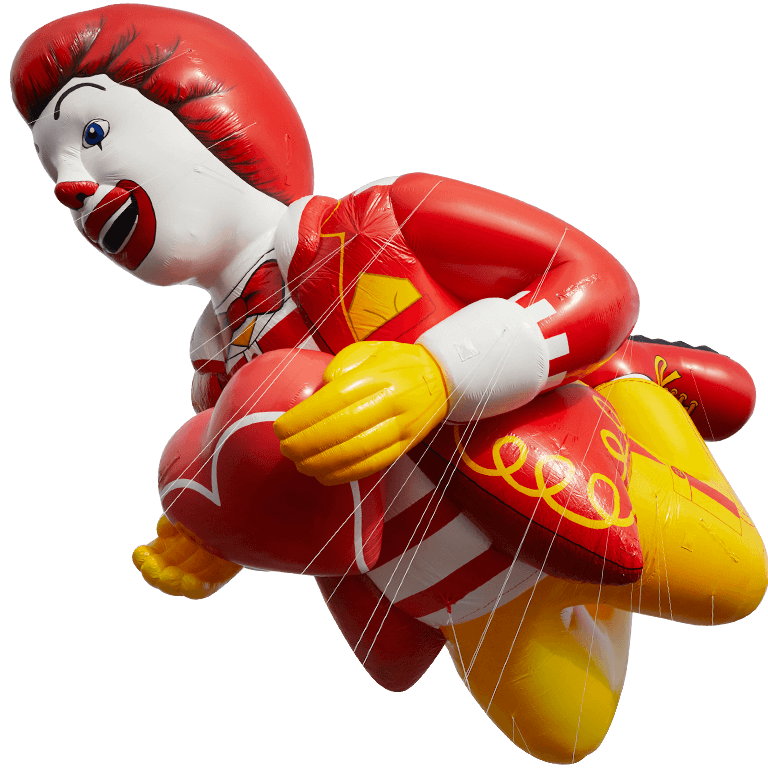 Since 1987, the beloved McDonald's clown mascot has been a staple on the Macy's Parade Day route.
Keep your eyes on the big red heart in between Ronald's hands. Continuing a tradition from last year, Macy's said Ronald is sharing his heart with everyone at a time when we all need extra love and smiles, inspiring spectators to "see a smile, share a smile."
Smokey Bear (U.S. Department of Agriculture – Forest Service)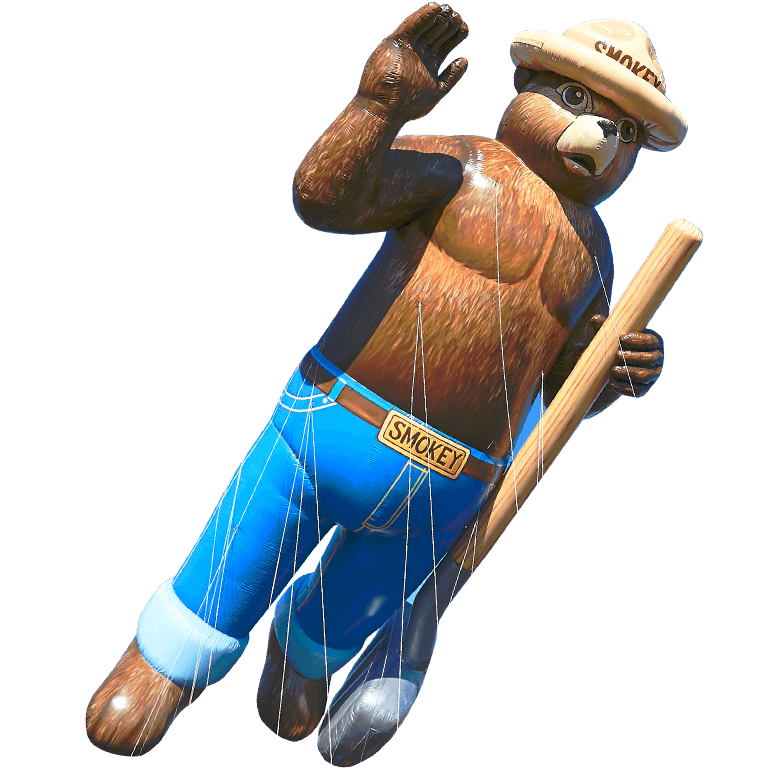 The USDA's official spokesbear returns to the Macy's Thanksgiving Day Parade! After a lengthy absence, Smokey Bear made his grand return to the Parade in 2019. The icon is the only balloon which can remind spectators about the important role "Only You" play in encouraging good practices in wildfire safety.
Tiptoe (Macy's)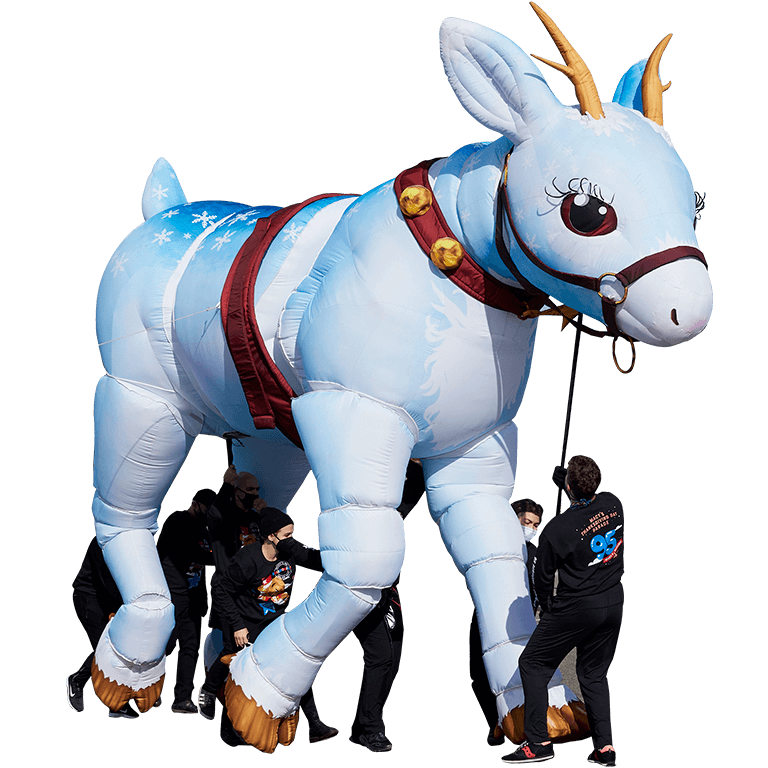 Loyal viewers of the Macy's Thanksgiving Day Parade will remember Tiptoe, Macy's reindeer mascot, made her debut as a character and balloon in 2021.
Tiptoe returns in 2022 — and your esteemed writer is thrilled to see the idea she proposed about Tiptoe receiving her own merchandise came true! Shop at Macys.com to find a Tiptoe the Reindeer plush, ornament, PJs, puzzles, and more.
Balloonicles
Baby Dinos (Sinclair Oil)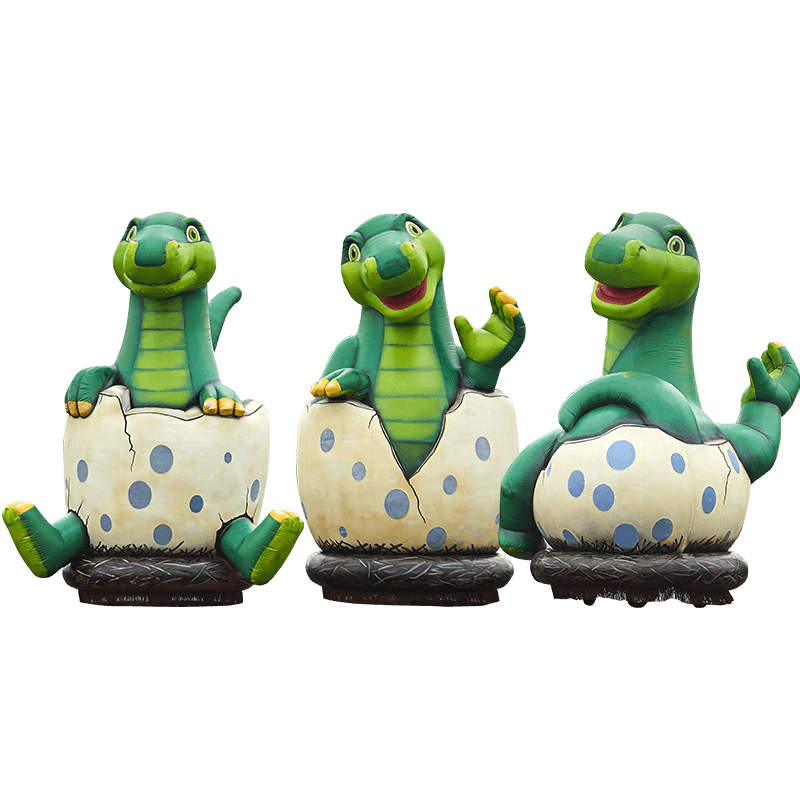 The newly hatched trio of Baby DINOs are joining the Thanksgiving celebration in life-size form as balloonicles.
Floats
Geoffrey's Dazzling Dance Party (Toys"R"Us)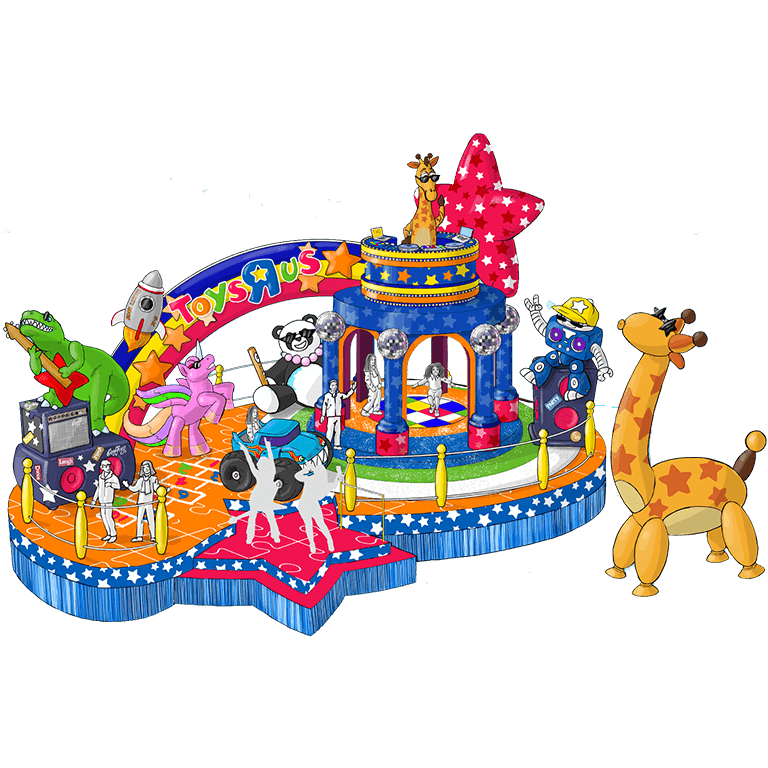 Hey, it's one of the winners of Madison Avenue Walk of Fame 2022!
Geoffrey the Giraffe, Toys"R"Us icon, has a brand-new float in 2022 to celebrate the toy store's return at Macy's locations. Listen as Geoffrey DJs down the Parade route with a float full of balloons, bright colors, and toys sure to dazzle and encourage the spirit of play in everyone.
Harvest In the Valley (Green Giant)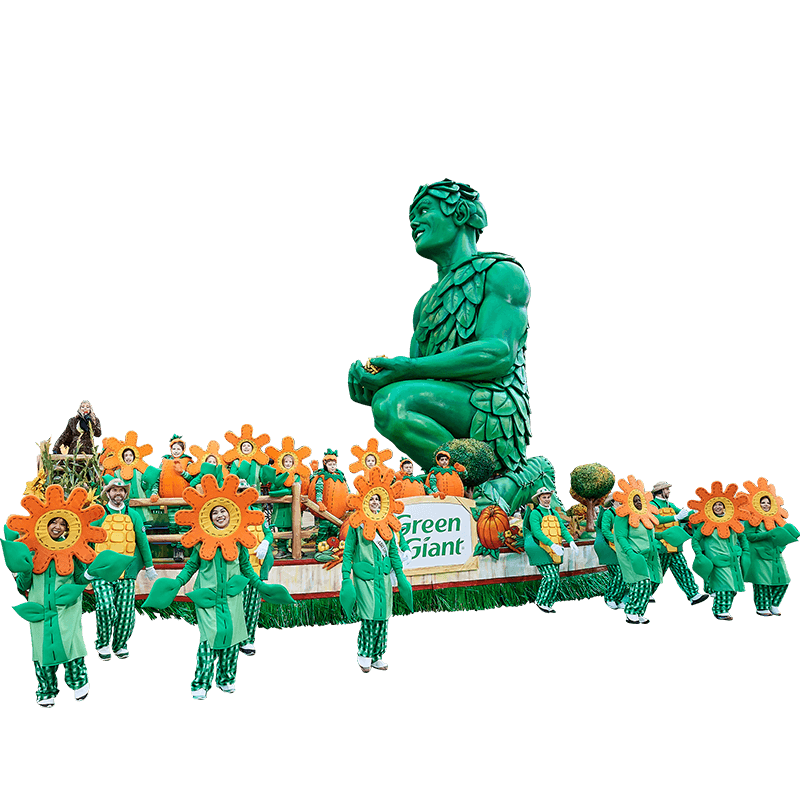 Did you know research shows we eat more vegetables on Thanksgiving than turkey? The Green Giant's float, Harvest In The Valley, returns to depict the harvest of fall delights so many will be enjoying in their Thanksgiving feasts.
Big Red Shoe Car (McDonald's)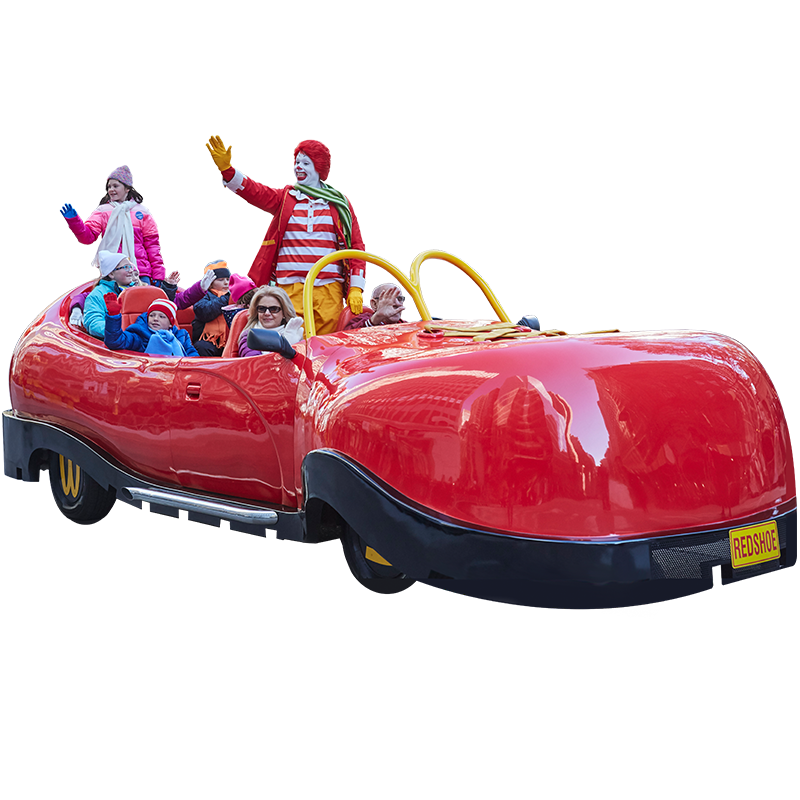 Cruising down the Macy's Parade route in his Big Red Shoe Car is none other than Ronald McDonald himself.
According to the Macy's Parade website, Grimace and The Hamburglar "may" be spotted riding in this year's Big Red Shoe Car. (Grimace was the second mascot to be inducted into this year's Walk of Fame!) Can you imagine how thrilling it would be to spot both winners of the Madison Avenue Walk of Fame 2022 at the Macy's Thanksgiving Day Parade?!
Tune in to NBC from 9 AM to noon on Thursday November 24, 2022 to watch the 96th Macy's Thanksgiving Day Parade!