Liz Aviles, Vice President of Market Intelligence at Upshot
Today's youth are shaping culture and influencing how brands should behave, communicate and grow. They are iterating language and imagery, broadcasting who they are and what they love, and demonstrating an absurdist sense of humor (see all memes) as they cope with lives turned upside down — accelerated by the pandemic — during a formative life stage.
Highlighted by GenZ, they're pushing brands to dispense with the BS, contribute to social progress, ease their considerable anxieties, and help them course-correct the imperiled planet they and their children will inherit. Expect more brands to wake up to their power and influence, especially as they set the terms for what's next in a changed, post-covid marketplace.
In this Q&A, Liz will explore a few meaningful directions this generation is pushing brands:
Disruptive Aesthetic: Shaped by TikTok, memes, GIFS, and more, brands are shifting toward a low-fi, messy, and ambiguous vibe. Away from the Instagram-influenced Millennial perfection and/or cultivated imperfection style
Brand Sustainability: It's no longer 'what are you doing for me now, but 'what are you doing for our future'? GenZ wants more and they're tired of mitigation, they want regeneration.
 Ex. PepsiCo's 2030 regenerative Positive Agriculture plan. Revolutionize how we farm, and in the process eliminate 3 billion of carbon emissions from our air
Loud, Proud and an Assertive Openness: GenZ, especially those in the BIPOC community, are speaking up like never before. And apparel brands are not only taking notes but taking action.
If you're speaking to a brand marketer, how would you define 'GenZ Rising' and Omnicultural to them?
The sense of them as a generation that's rising derives less from their size as a demographic cohort but from the outside influence, they're exerting on the culture and the marketplace, and therefore on brands. As the first minority-majority generation they're already predisposed to see the world from a broader Omni cultural perspective. But it's their native digital fluency, especially on social, that underpins their consumption of global culture. Just look at what's topping the music charts today, everything from K-pop mega group BTS to Puerta Rican superstar Bad Bunny. They're omnivorous consumers of style, food, entertainment, and ideas from across cultures.
And given their influence, they're really setting the terms for what brands must deliver in terms of innovation, social responsibility, sustainability, and a commitment to diversity and inclusion that transcends mere representation. While the implications of these elevated expectations are already on the radar of traditionally youth-focused categories such as fashion, beauty, and entertainment, woe the brand marketer who doesn't think they need to pay attention to this generation. They are today's as well as tomorrow's arbiters of great brands.
Digital fluency, co-creation, sustainability, radical inclusivity, and the ability to pivot to meet new needs should be on every brand's agenda if they hope to succeed with this new wave of Omni-culturally minded consumers.
How is this GenZ movement different from Millennials? Why should brands take notice?
We get this question often, and the answer lies in both life stage and mindset. Lo and behold, Millennials are growing up, and the older ones especially, are establishing households and having families. We see this playing out in Millennials' role in today's housing boom.
But attitudinally, Millennials and Gen Z differ in some of their core values and expectations. For example, while Millennials have pushed brands towards a greater focus on purpose, Gen Z is demanding less performative activism and thus brands are feeling that pressure to make stronger commitments to sustainability, diversity, and social justice. Gen Z not only knows the influence that they can wield, but they act on it. Before cancel culture became such a politicized phrase it really spoke more to their tendency to collectively push brands (as well as individuals and societal institutions) to commit to positive change in the world. In short, Gen Z sees themselves as change agents. And today's culturally insightful brands understand this as evidenced by the stronger commitments on diversity and sustainability that more and more of them are making.
You mentioned a Covid-19 influence and a post-pandemic shift for this generation. Can you clarify what this means and provide some examples?
The answer to this question will play out for some time to come as we better understand the longer-term societal ramifications of both the pandemic and 2020's racial reckoning, but in the shorter term, this generation will continue to cultivate resilience in the face of the world that's proven to be profoundly volatile and unstable just as they were maturing into young adulthood. Consider that even prior to the pandemic, this was a generation marked by higher levels of anxiety and depression. Post-pandemic, their openness about mental health will continue to shape our cultural dialogue around the need for self-care and a holistic approach to wellbeing. Naomi Osaka's recent decision to withdraw from the French Open for mental health reasons was met with near-universal support from her fans (many of whom are Gen Z'ers like her), and most tellingly for marketers, from her sponsors. In addition to their aforementioned expectations around purpose and progress, Gen Z will look to brands that recognize their need for both resilience and security, as well as mental wellness in a post-pandemic world.
Specifically, you mentioned the 'disruptive aesthetic', please unpack this in more detail with takeaways relevant to marketers.
If Millennials are the generation that created the Instagram aesthetic, polished, minimal, modern, and aspirational, then Gen Z is creating the TikTok aesthetic, imperfect, maximalist, often nostalgic, raw, and unfiltered. TikTok's variety of creative tools encourages this pastiche approach to content design and its still predominantly Gen Z user base fully avails itself of them. Spend more than five minutes on the app and you'll see this play out immediately.
If you look at many of the beauty and personal care brands that are targeting Gen Z you'll see a boldness of color, a seventies pop vibe, and a willingness to defy typical design conventions. And just look at some of the recent work from a stalwart brand like Oscar Mayer. It's weird, bold, bright, and not unintentionally meme-like. Suddenly, we see a slew of brands taking a page out of the Skittles playbook and getting weird. I love it.
How exactly is GenZ pushing brands to take concrete steps in the arena of sustainability? Can you provide examples?
This is a group that ranks climate change as one of the top problems their generation is facing, so it's not surprising that they also believe that brands have a responsibility to not only mitigate the effects of climate but also help restore an ailing planet. We've seen several beauty and personal care brands respond to these changing expectations with their efforts around low and zero-waste offerings. From emerging brands such as Humankind and Meow Meow Tweet to major CPG players like Dove and Secret, you're seeing a shift to refillable and compostable packaging, for example.
We also see an untapped opportunity for brands to address another shift in how these consumers think about sustainability, notably through the lens of environmental justice. With growing awareness of the disproportionate effect of pollution and climate change on communities of color, brands should consider how they can galvanize this emerging movement and help give voice to the young activists who are already speaking out on these issues.
Apparel brands are heavily invested in the GenZ BIPOC messaging, can you explain why and expand on how different categories could learn a thing or two from apparel brands?
Brands like House of Chingasos, Phenomenal, and Melanin Is Life is resonating with BIPOC members of Gen Z who are keen to broadcast their identities boldly and authentically despite a fraught political and social climate that has often been hostile to their communities. Their designs tap into a desire to express their connection to their cultural identity and pride. We see an opportunity for brands to foster this form of self-expression via not just merchandise but brand engagement especially on social media where related conversations are playing out every day.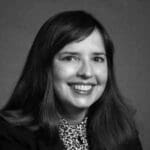 Liz Aviles Bio: Liz Aviles is the Vice President of Market Intelligence at Upshot, a Chicago-based marketing agency. Identifying insights and crafting strategy at the intersection of culture and commerce, she has worked across a variety of categories including retail, technology, food, beauty, and home. With a focus on emerging shifts across the marketplace and culture, her annual trend report helps brands understand the forces rewriting the rules of business in today's dynamic and complex marketing environment.