By Heather Taylor, Advertising Week
You've heard of Elf On a Shelf but what do you know about the Ranch On a Branch? Hidden Valley Ranch is welcoming the holiday season with the launch of "Ranch On a Branch" — a limited-edition collectible boxed set featuring a plushie named Ranchie and a storybook companion sharing his big dream.
What Is a Ranch On a Branch?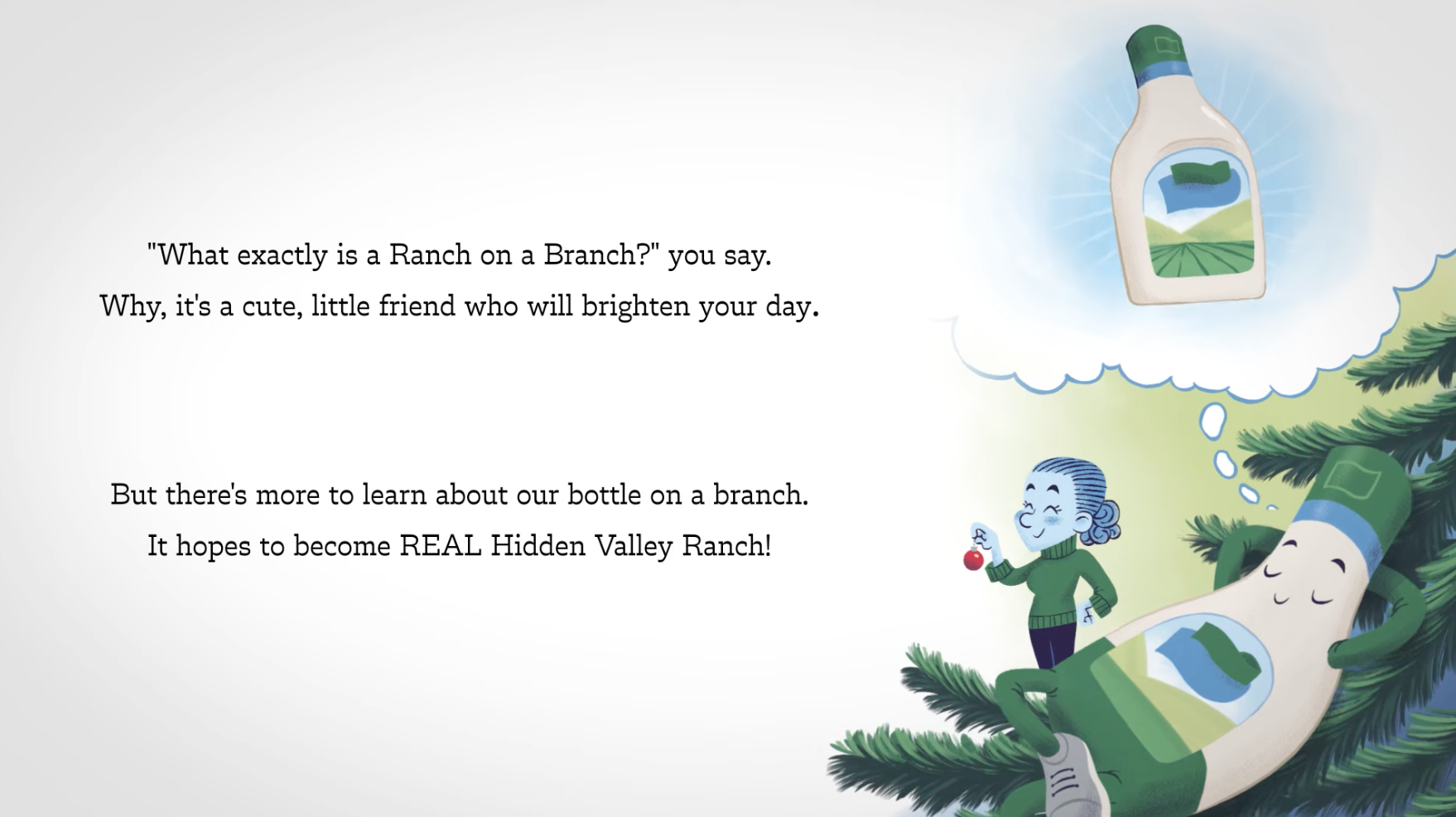 Great question! The Ranch On a Branch goes by the name Ranchie. He's more than a cute little friend who wants to brighten your day. Ranchie knows he's a bottle on a branch but he dreams of one day becoming a bottle of real Hidden Valley Ranch.
The magic of the holiday season is showcased throughout the Hidden Valley Ranch story. By spreading little acts of joy and lifting up the lives of others, you can, indeed, transform Ranchie turn into a real bottle of Hidden Valley Ranch.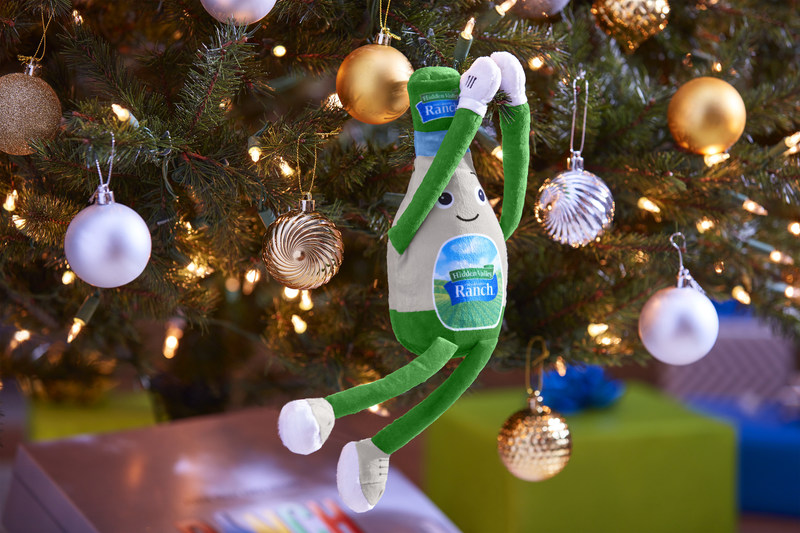 If you purchase the collectible, you're encouraged to move Ranchie to a new spot each day. A tree branch today, a pantry shelf tomorrow, a spot on the windowsill the day afterward. Ranchie's movement will remind you to continue spreading joy to people and animals in your life.
Give The Gift Of a Ranch On a Branch!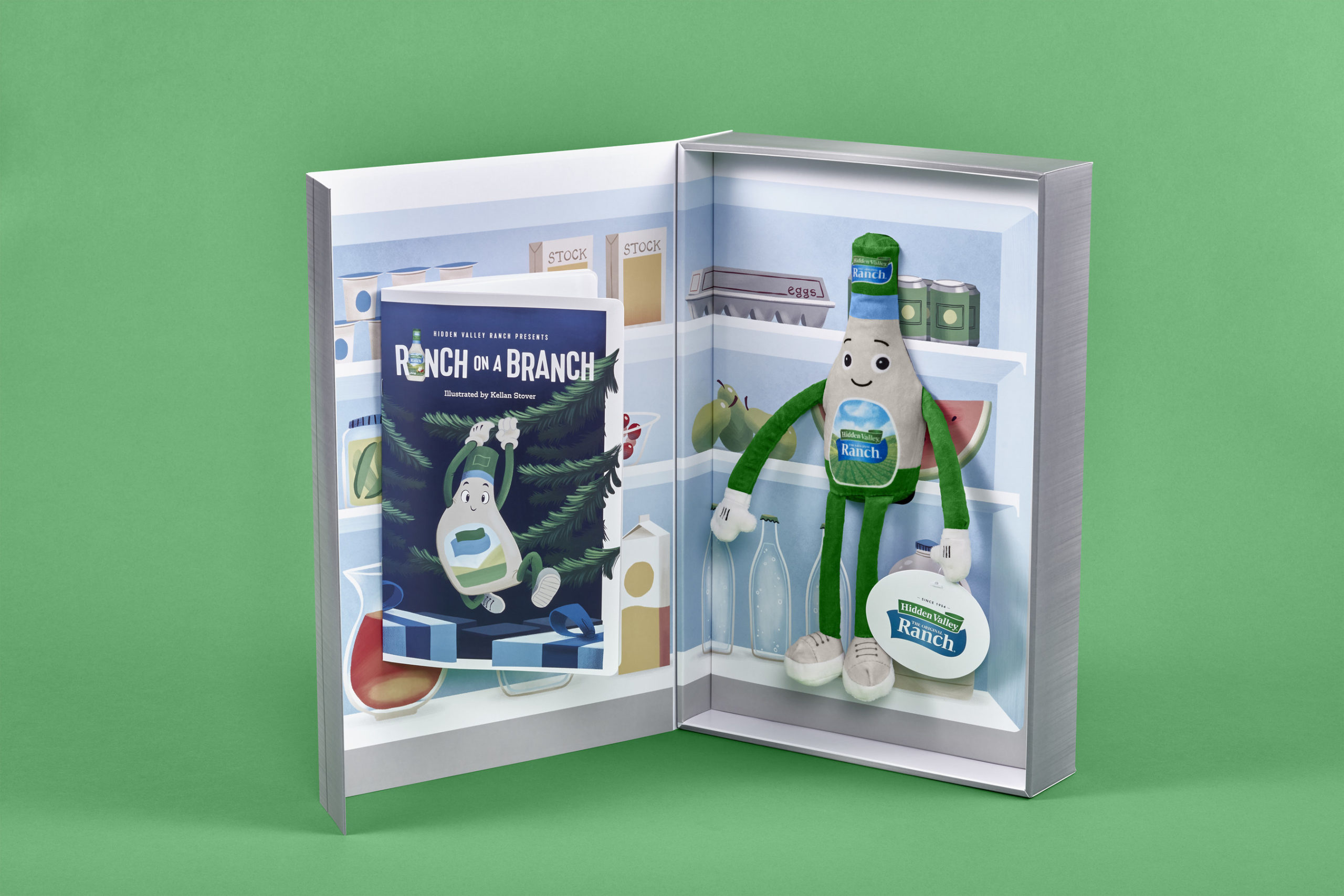 Want a Ranchie of your own? Visit Hidden Valley's website and check out the Ranch Shop! In addition to the Ranchie collectible, you'll find blankets, loungewear and much more decked out in Hidden Valley Ranch swag for one and all. Hidden Valley Ranch will also donate $30,000 to Feeding America to help provide 300,000 meals to people facing hunger during this holiday season and beyond in honor of the collectible.
"We were inspired to create Ranch on a Branch by the happiness we see Hidden Valley Ranch bring to ranch fans," said Deb Crandall, Marketing Director at Hidden Valley Ranch. "This Collector's Edition set is a perfect, and adorable, way to help put a little more joy out there this holiday season."
Ranchie, you make a great addition to the Hidden Valley Ranch family! We hope to see you again outside of the holiday season.