By R. Larsson, Advertising Week
We spoke with a number of leaders in the ad-tech industry to get their reactions to the IPA Bellwether Q1 Report – here's what they had to say.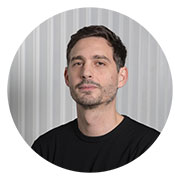 Vincent Villaret, CEO, IMPACT+
"The environmental impact of digital advertising has gone unaddressed for too long. The growth of marketing spend in the first quarter of 2023 continues the industry's upward spending trend, with sales remaining the top priority for brands. However, there's also an opportunity for advertisers to shift their focus towards sustainable practices, as we continue battling climate change.
"Sustainability is set to play a major role in the near future, a refreshing projection that aligns with the UK government's increasingly tighter climate regulations. With ESG reporting high on every C-suite's list of priorities, budgets are expected to move towards sustainable solutions and technologies that support the industry's expected growth, without further deepening its environmental impact. Reduction of digital advertising impacts should become a guiding rule for any future investments, projects, and partnerships, as more industry players prioritise the environment over dysregulated growth at the planet's expense."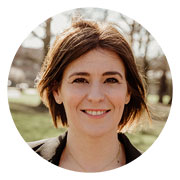 Emma Lacey, SVP EMEA, Zefr
"With video advertising budgets rising once again – up by +7.9% – this reinforces the value the format offers to brands looking to enhance their campaigns. While the cost of living crisis is ongoing, the persistent growth and expansion of video over the last quarter is encouraging to see and shows that marketers are seeing the value in investing in this engaging medium.
"It's key that brands are maximising this video spend by ensuring suitable ad placements. More and more, we're seeing agencies and brands looking for solutions to help balance cost and performance with the need for safe and suitable video inventory. The digital platforms are also developing tools to help navigate this, and are partnering with third-party verification solutions to provide greater trust and transparency for advertisers.
"With the increase of generative AI tools, and the challenge of deep fakes and misinformation, brand suitability will be under even more scrutiny moving forward."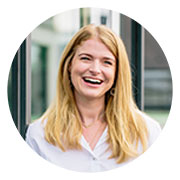 Harriet Durnford-Smith, CMO, Adverity
"Even as budgets keep rising, most CMOs are facing searching questions about return ratios on every outgoing — including not just ad spend, but also ever-climbing technology investment. CMOs will be scrutinised more heavily now than ever, meaning they'll need crystal-clear results to justify spend. Those able to give CFOs and CEOs the most detailed, and accurate, breakdowns will have the best chance of both proving their value and unlocking greater resources by using granular insights to their advantage. Also as tempting as it might be to stick with what feels like safe bets for steady results, there is a high risk that favoured approaches and channels are eventually going to plateau."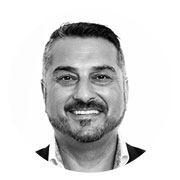 Alex Khan, EVP Global Partnerships, Amplified Intelligence
"While constantly rising digital media spend is now a quarterly expectation, the rate of flow is slowing. Part of this shift is due to inevitable deflation: extreme spikes driven by pandemic-amplified online interaction were always unsustainable. But an equally important factor is unreliable measurement.
As diminishing cookie viability combines with continued reliance on limited time-in-view insights, marketers are struggling to accurately evidence their impact and make the case for budget increases. To optimise and enhance advertising investments, gaining a precise view of the true human attention campaigns yield across online environments and how that affects short term outcomes and long term objectives will be critical."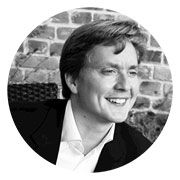 Pierce Cook-Anderson, Managing Director, UK and Northern Europe,  Equativ
"Given the continued inflationary pressures affecting marketer and consumer budgets alike, it's no surprise growth in ad spend has slowed. But slowing growth is not the same as no growth, and there are still hotspots of activity for marketers to take advantage of. CTV and retail media opportunities, in particular, are providing new avenues to access consumers and though their somewhat nascent nature may require more effort to get to grips with than long established channels. Both provide savvy marketers with an opportunity to secure a first-mover advantage at a time when competitors might prefer to play it safe."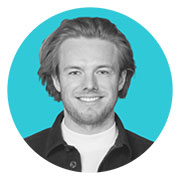 Ben Putley, CEO and Co Founder, Alkimi
"Though we're not yet out of the woods, the tentative optimism we're seeing this year is a relief compared to the gloom of 2022. The narrowly missed recession and alleviating pressure on consumers have certainly been a major driver of positivity, but it's also hard to ignore the ground-breaking tech that is revolutionising the industry. Whether using generative AI to power creativity, or decentralised ad exchanges to build radical transparency into operations, the tool kit available to marketers is expanding all the time. Those who grasp these opportunities with both hands will find themselves ahead of the pack as the economy strengthens."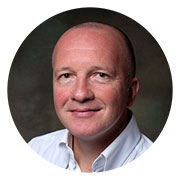 Pierre Naggar, Director of Sales, UK, MINT
"The current economic climate calls for a need to balance immediate pressures with longer-term brand building goals, without burdening customers with additional costs. With strong investment signals, it's encouraging to see businesses still believe in marketing to get them through the turbulence. To cope with these demands however, brands need to ensure that their campaigns are as effective as can be. To this end, implementing technological changes that provide greater governance, transparency and efficiency, especially those leveraging AI and automation, is critical for marketing strategies."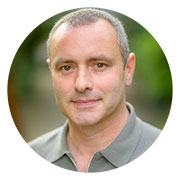 Rob Sewell, CEO, SmartFrame Technologies
"It is encouraging to see sustainability gaining ground as an opportunity, although this doesn't come without its challenges – especially at a time when economic pressure remains high. Tighter regulations around sustainability efforts require a change of mindset to meet climate targets. Fortunately, the challenges of becoming more green and continuing to put customers first are not mutually exclusive. Smart decisions about tools and sustainable suppliers can help meet demand and limit waste while also opening up avenues for future growth."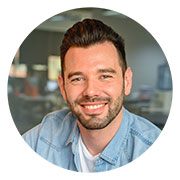 Ben Cicchetti, VP, Corporate Marketing, InfoSum
"While it's encouraging to see optimism among UK companies growing, it's important to consider the bigger picture. High inflation and borrowing costs are likely to be with us for some time, so brands can't be complacent. Consumers are becoming increasingly selective about who they spend their money with, so maintaining strong relationships with customers is key. Insufficient data security and privacy practices could cost businesses dearly; both through regulatory sanctions and loss of reputation.
"As the report notes, the surge in main media advertising budgets for the 2023/24 period suggests that brands will be investing in and utilising marketing tools that allow them to reach their audience with relevant and timely advertising. Technology investments need to pay off over the long term, so organisations must assess which platforms and providers can best help them future-proof their targeting, activation and measurement activities. Brands must make the most of their first-party data, while ensuring collaborations with media and data partners are both fruitful and secure."