Gary Coichy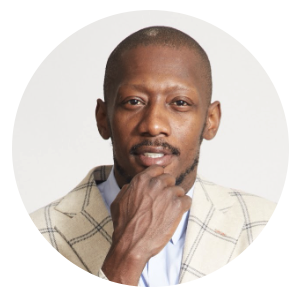 Pod Digital Media is the first and largest Multi-Cultural Podcast Network in the World Gary is a seasoned marketing professional with an impressive track record in the media  industry. Having worked at prominent media agencies such as WPP Mediacom and Omnicom  Resolution Media, as well as internally at esteemed brands like Lacoste, Verizon, and  L'Occitane, Gary has successfully led digital marketing and e-commerce efforts. 
With two decades of experience on both the agency and brand side, Gary decided to establish  Pod Digital Media (PDM), a leading podcast agency that stands out as the first Multicultural  Podcast agency network, providing advertisers with access to the diverse multicultural  audience segment within the podcast ecosystem. Gary's vision for PDM is to partner with  podcasters and deliver tailored and measurable results to blue-chip advertisers. 
Under Gary's leadership, PDM has experienced phenomenal growth, achieving a remarkable  threefold increase in revenue year over year. Gary's success in the podcast sphere has enabled  PDM to expand its offerings into Experiential, Influencer, and NIL spaces. By creating culturally  relevant engagements, PDM ensures that brands can authentically connect with multicultural  audiences, leaving a lasting impression and generating positive brand associations.  
PDM's strategic partnerships include an exclusive collaboration with NBPA, granting them rights  to podcasts created by top-tier active NBA players. Additionally, PDM has established  partnerships with prominent companies such as P&G, AMEX, AT&T, New York Times, Walmart,  Visa, HBO, Toyota, Showtime, Walgreens, Universal Studios, Paramount Pictures, and many  others. In January 2022, PDM secured a groundbreaking multi-year, multi-million-dollar deal  with McDonald's, which serves as a testament to Gary's remarkable ability to secure significant  partnerships. 
Gary attended Berkeley College in White Plains, NY, earning a Bachelor of Science degree in  International Business & Marketing. Gary also expanded his horizons by studying abroad at  Regents College in London and Paris and acquiring an Executive Leadership Certificate from  Cornell University. In recognition of his accomplishments, Gary has been honored as one of Ad  
Age's top 40 advertising professionals under 40 and named one of the most powerful  individuals in podcasting by Podcast Business Journal in consecutive years.