Lynnwood Bibbens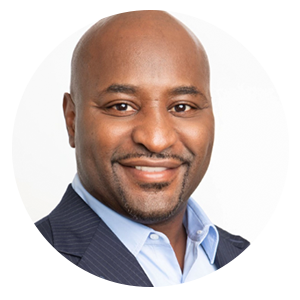 Lynnwood Bibbens is a serial entrepreneur and the CEO & Founder of ReachTV, the largest streaming TV network targeting travelers, with distribution in 90 airports across 2,500 screens and streaming into 500K hotel rooms across North America.
Lynnwood has led the network's 150% YOY growth with key network and advertising partners, while expanding into an international network with a reach of 50M+ monthly viewers and average 70 minute dwell time.
ReachTV is the only network to carry every single live NFL game, plus LIV Golf's live tournaments. The network also has 38 original series including "Cultural Eats with Chef Eric Adjepong," and "Business of Sports with AJ Andrews."
Lynnwood is well known for his innovative deals that create more equitable partnerships for premium content creators, while serving ReachTV's audience of travelers with the live sports and premium entertainment they crave.
Lynnwood has had several successful exits as a Founder, building tech and e-commerce companies with combined $2B revenue. Bibbens is a CNBC contributor, and speaks regularly at conferences about the future of TV and Advertising. He has been featured in Variety, Deadline, Front Office Sports, AdAge, Entrepreneur and more.
1. Tell us about your company? 
ReachTV is a free ad-supported streaming television network with more than 50 million viewers per month. The network is distributed in 500,000 hotel rooms and in 90 airports across 2,500+ television screens across North America. ReachTV is the only network to carry every single NFL game live, plus LIV Golf's live tournaments. The network also has 38 original series including "Cultural Eats with Chef Eric Adjepong," and "Business of Sports with AJ Andrews." ReachTV has first party data and has integrated our data into the top agency data platforms enabling advertisers to buy across ReachTV, mobile, CTV, etc. 
2. Why from your perspective do you believe diverse storytelling is critical to driving business growth?  
Diverse storytelling is good for business. The U.S. media landscape continues to fragment, while U.S. diversity continues to increase, both at a rapid pace. In 2021, the NY Times reported that the White population declined for the first time in history, while Hispanics accounted for nearly 50% of the country's growth, Asians made up about 20%, and the Black population accounted for about 10%. Nearly one in four Americans now identify as Hispanic or Asian. These media and demographic trends mean brands need to work harder. They must highly target their audiences by meeting consumers where they are, and engage with them in meaningful and authentic ways.
3. How do you think brands can better work to support diverse owned media?
Brands should recognize we're living in a new era where diversity, equity and inclusion are values that consumers live by. From the products and media they consume, to the places they work, and leaders they vote for; consumers recognize they can make an impact with their everyday choices. The best way that brands can support diverse owned media is to invest early and over the long term, so we can better reach, partner with, and support the communities in which we represent. In turn, brands will increase trust and loyalty with our audiences. 
4. What do you hope for the future of diverse owned media? 
ReachTV is working to amplify stories from historically marginalized communities, so people from all backgrounds can see themselves, and a more accurate representation of the world we live in. We hope advertisers will stop looking to fill quotas, and look to diverse owned media to fulfill an integrated approach where the action of advertising triggers a cycle of supporting customers and their communities, who in turn support their trusted brand and drive untapped growth. 
5. What advice would you give marketers that want to work with you to authentically tell diverse stories?
ReachTV strives to connect community and culture through live sports and premium content that keep our 50M+ monthly travelers entertained, with an average 70 minute dwell time. We are the only network that broadcasts every single NFL game live, and live LIV Golf tournaments. By working with ReachTV, you will partner with us to leverage the power and reach of our live sports programming, to help create more equitable partnerships with POC premium content creators, and increase representation and inclusivity for all.