Download this report for some #RealTalk about brands on Twitter.
As marketers, you're probably wondering, what do people really think about my brand? Thankfully, that answer can be found on Twitter, where real people are offering their raw, unfiltered opinions on brands all the time.
#RealTalk is a first-of-its-kind perspective analyzing 10 years of Tweets from and about brands and all-new research — in partnership with industry-leading researchers at Sparker and data scientists from Pulsar Consulting — that spans eight countries and surveys the evolving opinions people on Twitter have about brand behavior.
Created by the brand strategy experts at Twitter Next, #RealTalk provides a new, data-informed look at what it takes to achieve brand distinction on Twitter (and beyond) including:
Tone: how to create a uniquely ownable voice.
Topics: knowing when your brand has the right to join a conversation and how people on Twitter want you to do it.
Community: authentically engaging with your most important communities to build brand love.
Intrigued? Want to know more? Of course you do. Download our guide for some #RealTalk about brands today.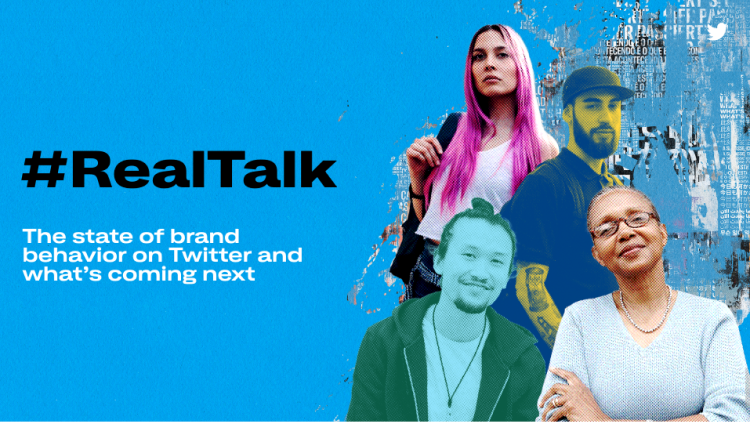 This article, in its original form, was previously published on marketing.twitter.com on December 9, 2021. Subscribe for the latest marketing insights from Twitter. Delivered right to your inbox.