The Google Ads privacy playbook has been recently updated to better represent how Google is committed to supporting businesses of all sizes. Namely, this version includes the latest best practices, Google Ads solutions, and global customer success stories to help you prepare for a privacy-first digital marketing landscape.
Prioritizing investments in data and insights is critical to making your business nimble and resilient in the face of change. As people's expectations around data privacy have shifted, it's more important than ever to update your data strategies so you can continue to share relevant ads and measure campaign success.
We've updated our privacy and performance playbook with the latest Google Ads measurement solutions to help you prepare for the new privacy landscape and to help you continue to drive strong performance.
We've also included case studies, clearly delineating how companies have used these solutions to improve growth.
Privacy readiness is paramount, and this playbook can help get you started on the path to peak performance. In this playbook, you'll learn how to: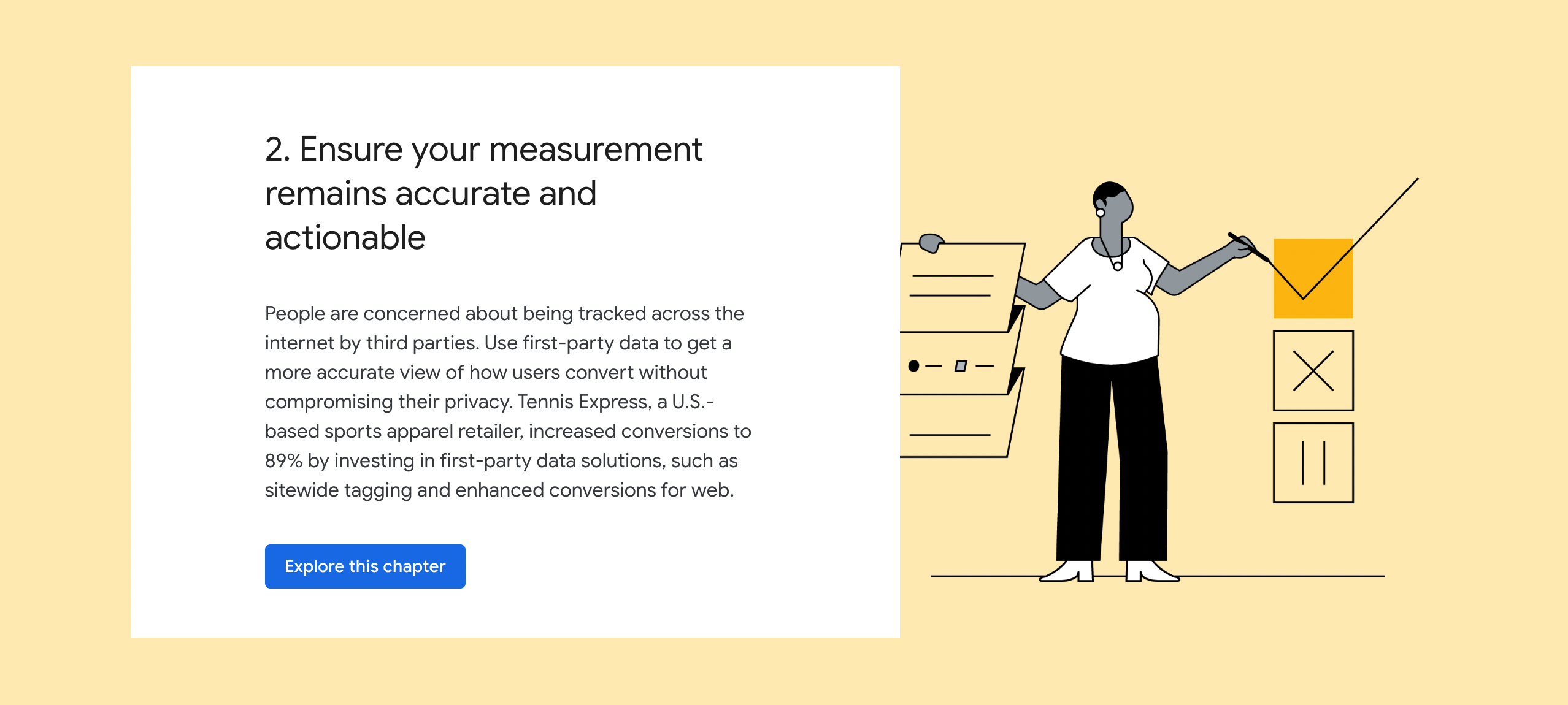 This article first appeared on Think with Google.