What would happen if the GEICO Gecko physically became larger than life?
The Gecko's latest adventure, helmed by The Martin Agency and Cut+Run, reveals how unsolicited advice could potentially lead to the beloved Gecko transforming into the kind of lizard for whom life, uh, finds a way.
"Geckosaurus"
A voiceover starts the GEICO commercial about an ordinary Friday night dinner being interrupted by the roar of a massive gecko. It's a gecko so big it has the power to peer into your home and rattle the Jell-O dessert. It's a Geckosaurus!
How did we get here? As it turns out, the GEICO Gecko is in the backseat of a taxicab and being pitched a commercial by his driver.
Unsolicited advice? Most definitely. The Gecko politely replies it sounds a bit too aggressive. Not to worry: the cab driver is ready to pivot into a new creative direction.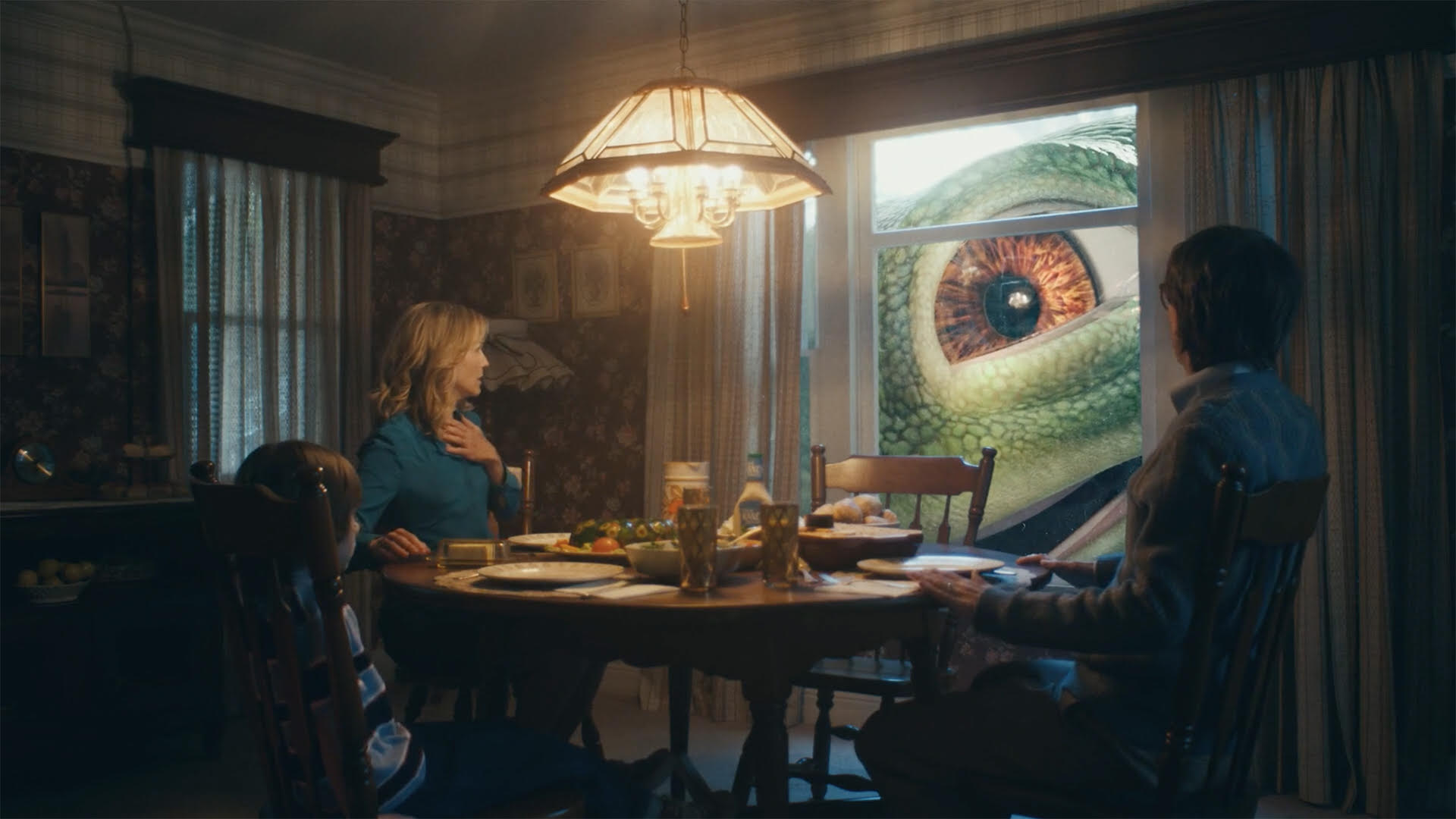 How about a commercial where the Geckosaurus is still happening, but he's friendly? Better yet, he remembers he's also a brand mascot and there needs to be a tie-in to GEICO for a call to action.
What if Geckosaurus interrupted dinner not with a roar? What if he said, "Beg your pardon, but bundling your home and car insurance could have you hundreds?"
The Gecko still isn't sold on the idea, but the character does agree it could be quite the commercial.
Something tells us the Gecko may be hoping for a quiet cab ride home after all these unsolicited pitches. Anyone got miniature Airpods handy?