By Bartek Sibiga, Co-founder of Fancy Bears Metaverse and Fanadise
Unless you've been under a rock for the last year, you can't have missed the explosion of NFTs into public consciousness. An NFT is effectively a digital record of ownership for an asset — usually something like an artwork or collectible. They're no longer the preserve of technological mavericks and crypto-kids; even established institutions like the British Museum and Belvedere Gallery in Vienna are getting in on the action. The world's biggest brands are also exploring NFTs and the emergent metaverse, with the likes of Adidas investing heavily into Web3 — the next phase of the internet.
Perhaps the best-known examples of NFTs are PFP (Profile Picture) NFTs. These unique image files are linked to the blockchain with a description of all their features logged on popular platforms such as Opensea, confirming the rarity of each particular NFT and thus its value on the secondary market.
The PFP craze accelerated rapidly in 2021, centering on projects such as Crypto Punks or Bored Ape Yacht Club (BAYC), many of which originally gave away NFT avatars for nominal amounts or even free. If you were one of the savvy (or lucky!) early adopters, many of those NFTs are worth tens if not hundreds of thousands of dollars on the secondary market.
As cool as the artwork is, the value for holders doesn't really lie in the image itself, but in the access to that community and the status bestowed by having that avatar as a personal profile picture. It's no wonder that Twitter has recently officially introduced NFTs as a method of profile customization — even verifying the authenticity of the PFP avatars and allowing other Twitter users to do so too, making them the ultimate flex.
So What Does All This Mean For Advertisers?
As with any new channel to potential customers, there are great opportunities for bold advertisers to engage in the metaverse. With PFP projects, advertisers can engage ready-made communities all at once.
The bulk of PFP NFT owners are tech savvy, have disposable income and share interests with others in the community such as art, music or real estate. And, as they tend to be mass released, PFP projects instantly create passionate communities numbering in the thousands.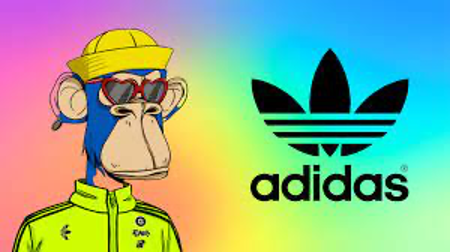 However, brands dropping the same old campaigns into the metaverse is a surefire way to alienate these communities. Brand marketers need to get creative.
Let's look at Adidas Originals, which last year purchased a Bored Ape. Yep, instead of marching in and buying up the entire community (which in economic terms it very well could have, Adidas bought a single, verifiably unique image: Bored Ape #8774 to be exact.
Using the commercial rights that come with a Bored Ape, Adidas created a character it calls Indigo Herz and partnered with some of the most respected communities in the NFT space to release its own collection, which insta-sold for around $23 million.
Those NFTs will act as an entry token to virtual spaces created by Adidas as well as to claim real-world merch.
So key to success here is to feed the beast with culturally relevant incentives such as merchandise, memorabilia, exclusive events, giveaways and access to celebrities and influencers.
Further incentives to be and remain an active part of a community of shared values and create FOMO in those who aren't. And yes, the potential of PFPs to rise substantially in value certainly doesn't hurt either. In essence, advertising has to feel like a positive extension of the experience or it won't work. Dropping the equivalent of an intrusive skyscraper ad into a metaverse party just won't cut it.
PFPs as Social Glue and Cult IP
As one of the original BAYC holders and now the co-founder of my own PFP community, Fancy Bears,  I can attest to the intrinsic value of membership outweighing everything else.
The metaverse is fast becoming a core of my and many other PFP holders' social lives and this is what makes it such a valuable space for advertising as well as a fun place to hang out. This space is increasingly tangible as platforms such as Sandbox, Somnium Space and Decentraland make virtual real estate a reality.
Across the metaverse, spaces and communities are often fiercely sceptical of advertisers. Brands need to adapt to their advertising and communications strategies to operate in meaningful ways in virtual worlds.
Those that have done best in this new frontier have built bespoke executions designed to whet the appetite of metaverse pioneers — from designer handbags to interactive gameplay. And, while big hitters (or those with Web 3.0 sized cojones) might consider developing their own PFP communities from the outset and attempting to create loyalty, adding value to established projects may well be the safer and more effective option.
With the wealth of licensing opportunities to nurture a rich ecosystem around PFPs such as tv series, songs and comic books, I'd go as far as to say that the best PFP projects will become cult IP in their own right.
For Gen Z, at least, Star Wars vs Star Trek, Harry Potter vs Lord of the Rings, the Beatles vs the Stones and even Logan Paul vs KSI could take a backseat to Bored Apes vs Fancy Bears.
For advertisers, this means it's time to rewrite the playbook.