In a rapidly changing and often unpredictable world, the Super Bowl provides a welcome change of pace and a moment of unity for fans of the sports extravaganza. And for advertisers, it provides a golden opportunity to tap into captivated audiences across the globe.
By R. Larsson, Advertising Week
Considering that 54% of fans prefer the ads to the big game itself, it comes as no surprise that advertising slots at the Super Bowl are treated as gold dust, especially as over 100 million spectators are predicted to tune in this year.
But in recent years, more than just producing ads for the event, brands have shifted toward creating more live experiences that foster a deeper connection with consumers.
We spoke to industry experts to get their thoughts on how brands can leverage the Super Bowl and other major sporting events to connect with their customers, especially in these increasingly turbulent times.
Huw Barnett, Account Director at Fuse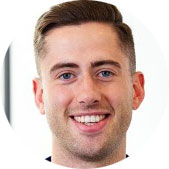 Sporting events have an ability to command mass audiences, as seen with the World Cup which had a record-breaking total viewership of 5.4 billion. They provide an attractive offering for brands, allowing them to convey their message, product and connect to a wider audience. However, widespread societal factors such as inflation, socio-political and environmental challenges are all contributing to an increasingly turbulent global landscape in 2023. And as advertisers during these times, the need is heightened to build a genuine connection with consumers.
For brands to authentically connect with sports fans they first need to understand who their customers are at these sporting events. For example, as Gen Z viewers rise, brands will look to resonate with a younger demographic through engaging, high dwell-time platforms such as TikTok and Twitch. They may also look to extend the lifespan of their Super Bowl ad campaign by releasing the spot ahead of the main event across social channels and YouTube. With this more efficient targeting, brands' Super Bowl investment will be increasingly tailored to today's media landscape and will resonate more clearly with a more digitally-diverse audience.
A successful Super Bowl ad should now be built on incorporating multiple elements and aligning them as part of an integrated campaign, rather than a standalone spot. The Super Bowl provides brands with an appointment-to-view opportunity to connect audiences to their brand, offering messaging of humour, hope, togetherness, stoicism and positive change during uncertain or challenging times
Martin Bui, Experience Design Director, Tribal Worldwide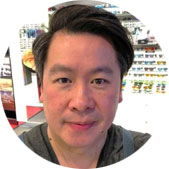 The Super Bowl is a cultural touchpoint of millions of people around the world. Not only does it draw football fanatics to the game but also people who just want to see new innovation in the form of entertaining media.
Like the best football teams playing on the field, the Super Bowl is matching up brands against each other. Though the television commercials dominate the competition, there's a rise in online experiences and digital advertisement that is starting to take the stage.
Though traditionally, big brands with big budgets dominate this landscape with big spending on commercial spots, interactive campaigns are attracting viewers from various locations. During the game itself, viewers are engaged on their mobile devices to content that they can't get on television. The expense is lower and the ROI is sky-high. However, this is a major challenge for brands facing the 2023 Super Bowl. The key is to deliver a unique customer experience with more personalisation and interactivity which hopefully create a social buzz before, during and after the game.
The NFL, itself, entered the game with their partnership with TikTok and Meta last year. The football organisation uses TikTok to offer a pre-game virtual experience with special guests on the platform. And once the game ended, Meta hosted a virtual afterparty featuring the Foo Fighters.
Lastly, in recent years, more and more brands are switching to live events and experiences that foster deeper connections with their consumers. This has a more impact on brand perception and attitude compared to TV commercials.
So, for this year's Super Bowl, let's enjoy the game but let's indulge ourselves in these other brand experiences.
Jiri Bures, Executive Creative Director, Imagination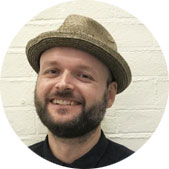 In turbulent times, major sporting events take on a heightened level of importance. Sports can be incredibly tribal but events such as the Super Bowl are universal moments, enjoyed by fans from across the globe.
For brands, these events provide a unique opportunity to connect with customers. Whilst ATL advertising and sponsorships are established ways of achieving mass awareness, brand experiences give fans the chance to get involved themselves. Brands can use their platforms to give fans the opportunity to not just support a team but actually be a part of it.
We put this into action with Visa at the recent FIFA World Cup. Visa Masters of Movement became the must-see attraction in Doha, as over 100,000 people visited our pop up arena, with every movement tracked and displayed on an LED surface beneath players. The pitch was their canvas, as any goals scored were transformed into digital art, and minted as NFTs.
The key to its appeal? The fans themselves were the stars of the show, getting to represent their country in front of packed crowds at the World Cup. For Visa, they positioned themselves at the forefront of accessible innovation on the world's biggest stage.
Andrew Miller, Chief Growth Officer, Interbrand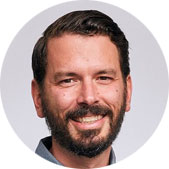 Super Bowl LVII is the third instalment since the pandemic began in March 2020. But we now face an impending recession, unrelenting layoffs, environmental crisis, ongoing war, and continued police brutality — so how can brands help people disconnect from this zeitgeist of anxiety and instead have fun with family, friends, and fans?
Even against this backdrop, we must remember that sports are platforms for self-expression. You feel all the emotions — anticipation, ecstasy, despair — and everything in between. We are desperate for the permission to exhale, and at this year's most indulgent event, brands need to remind us that it is ok to let it all hang out. Instead of being quiet and cautious, unsure whether to have a voice, this is the time to own the moment and put their full personality on display.
This doesn't mean ignoring the critical lessons and the introspective work they've done over the last three years. Brands that have built diversity, equity and inclusion into their organisations and customer relationships need to use the 'show, don't tell' principle to share the progress they've made. Still, this is the Super Bowl, so the question every brand needs to ask about their pre/during/post game marketing strategy: are you not entertained?!
Jamie Ray, Co-Founder, Buttermilk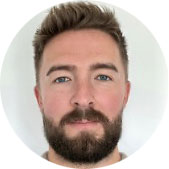 Sport is one of the few verticals that can be considered recession-proof.
The data shows one thing – the worse the conditions of the outside world, the quicker consumers dive into their own. There is no better escape than the emotive, electrifying & irrational connection to your sports team.
The Everest of escapism is the Super Bowl.
The whole world tunes in to watch Hollywood meet athleticism. From a brand marketing perspective, it is rich, fertile soil. With every brand competing to top the charts for virality, if you plan to spend big, spend wisely.
The Super Bowl is a melting pot of users across all different social platforms. A cross-platform strategy, that recognises when and where to use TikTok versus Twitter will determine your brand's impact on the event.
TikTok is optimised for pre-heating events. What nachos will you get? What is our game day beer of choice? Join our tailgate BBQ.
Twitter (despite boardroom politics) and Instagram stories will be the real-time platform for conversations. Within 2 seconds of the half-time show finishing, memes will flood socials.
Conversations around the event are happening, with or without your brand. But remember to embed yourselves at the right moment (both paid and organically) to reap the benefits.