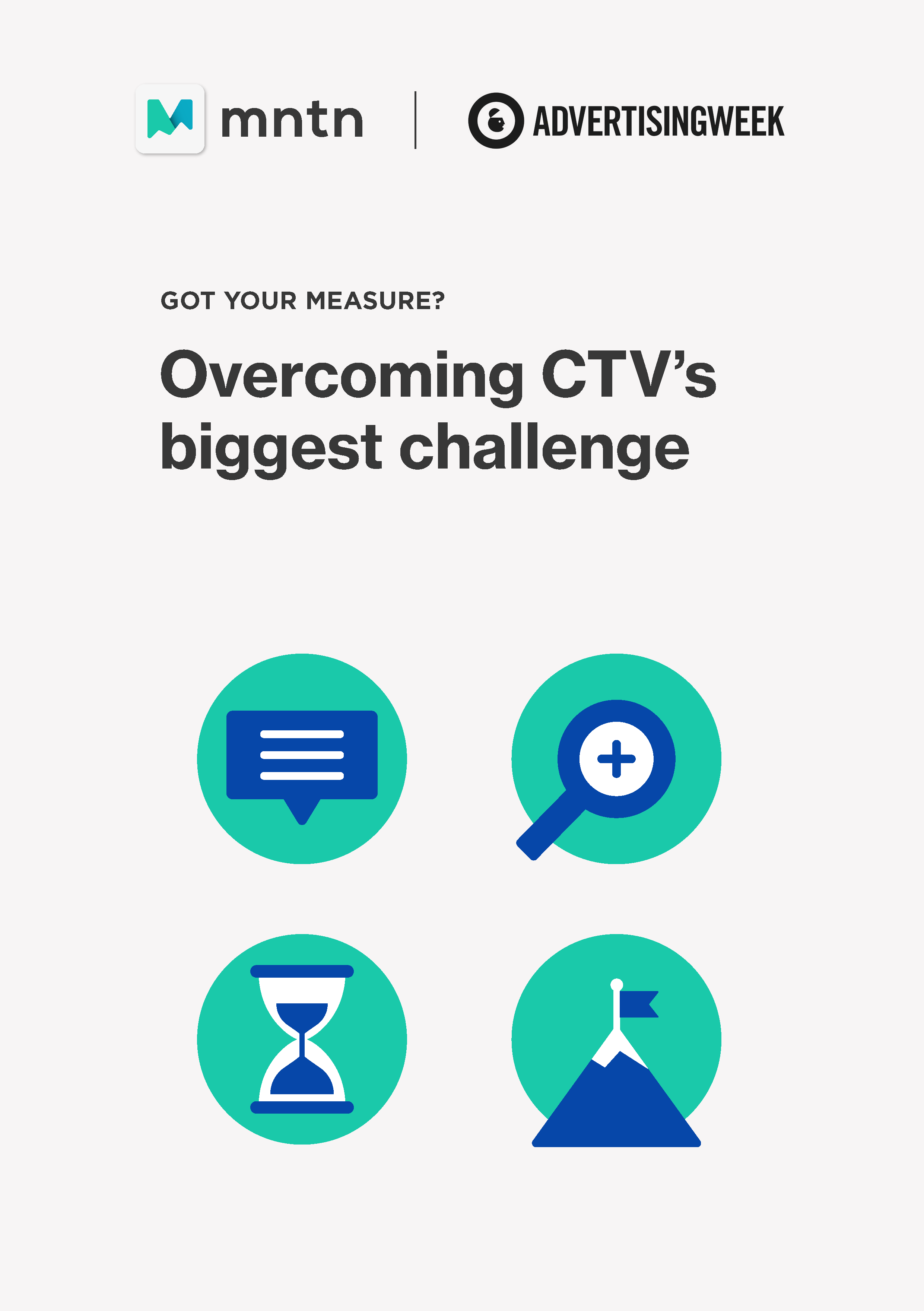 Got your measure? Overcoming CTV's biggest challenge.
It is sometimes hard to believe that Connected TV has only been around for a few short years. From an age perspective, it remains in its infancy. From an advertising viewpoint, it has already taken its place in the marketing mix.
Indeed, not only has CTV taken its place, it has rapidly become an integral element of a marketing strategy, its relevance and importance seemingly rising by the month.
New research from Advertising Week and performance marketing specialists MNTN have precisely illustrated the point, finding that nine out of 10 marketers believe CTV will become "very relevant" over the next five years.
Download our research findings and see what marketers revealed when it comes to linear TV reporting, CTV reporting and what metrics they'd like to be able to measure in the near future.
Complete the form below to get the report.