By Luke Heywood and Will Mundell, Happy Finish 
Unreal Engine is a gaming engine primarily used by developers to create photo-realistic 3D models and environments in real-time – and its influence is growing beyond the gaming sector.
Car makers were ahead of this curve, turning to the tool early on to create VR simulations of car interiors and digital dashboard displays.
Brands in other industries are realising Unreal's potential, too:
rapid visualisation
interactive, fast prototyping
combined motion capture, avatars and virtual environments
The potential is endless – stretching from pharmaceutical design to modeling financial data.
Because the technology is versatile it can be used to create virtual environments — like the virtual catwalk Happy Finish created for Balmain — or other digital spaces such as virtual showrooms, where audiences can get a feel for a product.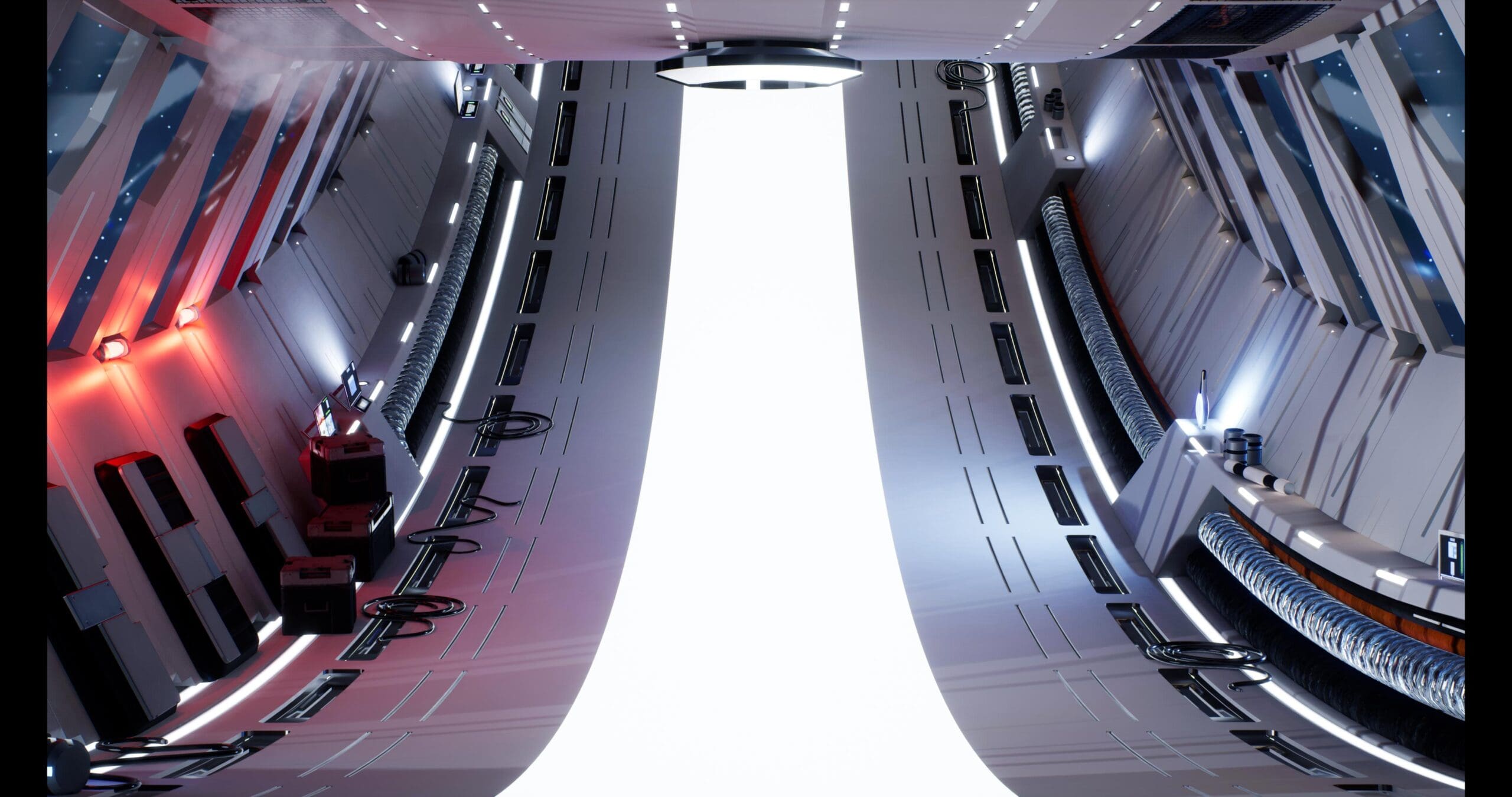 3D artists and engineers use Unreal to change worlds and create new ones for brands. The ecosystems and assets they devise can be used across media, as our work for US convenience store retailer 7-Eleven – on behalf of 360i, part of the Dentsu Network – proves.
Unreal Driving 7-Eleven Content Creation
7-Eleven wanted to create something special for its customers. Uniquely, the retailer has a large Instagram following – 600,000 at the last count – of car lovers.
Imagine a gas station at night, with its otherworldly neon lights and iconic branding; vehicle owners drive their pride and joy there to take photos to share with their community.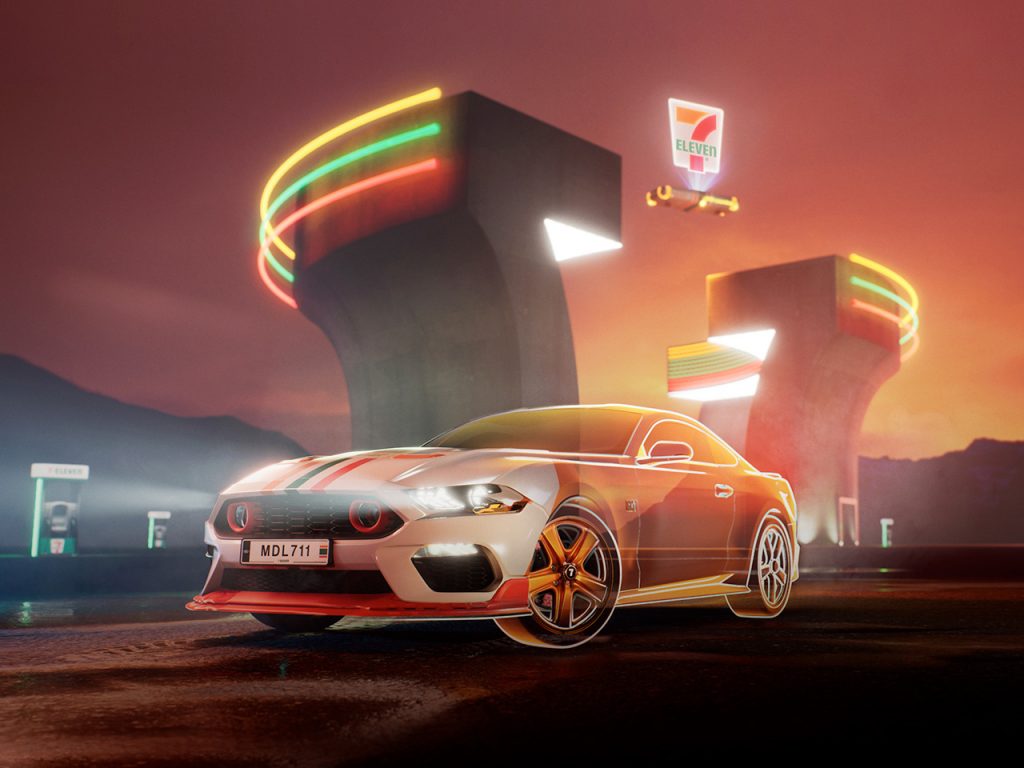 The brand wanted to engage with its followers like never before, to create a custom car with the help of its Instagram community. While the model itself is a Ford Mustang, the 7-Eleven version was conceived to draw on the concepts of fans' car photos, creating something bespoke and magical. The conceptual car was wholly new, not a rendering of a real-world item. CG was required – and time was of the essence.
Using Unreal allowed us to make assets quickly. It also offered the flexibility to create a customisable, aesthetically dazzling model. The gaming technology enabled alterations in real-time – unlike traditional CG when creative edits necessitate starting over.
Unreal affords a natural, synergetic process where developer and client can travel through and play with assets as a team, sharing feedback instantly to save time on edits. We collaborated with the client without sacrificing ideas or quality.
The results speak for themselves. We created two master environments – an exterior shot of the 7-Eleven world and an interior of the 7-Eleven workshop – along with a teaser image; different poll renders for picking customisations; several animations; and final design reveals. In total, this amounted to 24 outputs over three weeks, which just wouldn't be possible using traditional engines.
An Unreal Advantage for Creativity and Storytelling
Unreal gives us the ability to produce incredible creative at previously unseen speeds.
However, the technical side of the engine is quite involved – so challenges can arise with features you thought you understood. Assess your own expertise, then upskill and explore. Be ready to research and learn, delve into the unknown, and understand that the software constantly evolves.
Unreal and other engines will continue to smash barriers and allow unfiltered creativity to come to the fore.
Phase two was a CGI animation that then blended seamlessly into real world footage shot in LA, creating a grand reveal of the car in real life, which is due to be given to the winner of a social media competition.
With realtime platforms such as Unreal Metahuman Creator (or Unity / Ziva Dynamics), it has become easy to build integrated worlds and populate these with characters that display human features and expression. You can now bring meshes and scans into Metahuman Creator, greatly simplifying the creation of digital twins of real people. The ability to bring real-world elements into CG – and vice versa – is breaking boundaries between real and rendered environments.
Besides faster delivery and simplified creative production, Unreal allows collaboration and communication between agencies and clients despite time (and time-zone) constraints. The 7-Eleven initiative was a journey of exploration and development, rather than one where logistical issues restricted creativity.
All of this means brands can see far beyond the creative horizons of the past, generating boundless worlds and stories. The only restriction will be the limits of our imagination.