By R. Larsson, Advertising Week
This year's International Women's Day theme – DigitALL: Innovation and technology for gender equality will explore the impact of the digital gender gap on widening economic and social inequalities and call on businesses, policy makers and activists to create more inclusive and equitable environments for women and girls.
Just 26% of those in the tech workforce are women and most senior positions in advertising are still held by men. Which begs the question, is the digital gender gap holding back creative, marketing and advertising industries?
In part two of this two-part installment, we speak to female industry experts on what can brands and agencies can do to build an inclusive and sustainable future when it comes to transformative technology and digital education and why a gender-responsive approach to brand strategy and creativity is needed to drive real change.
Anna Johannes, Strategist, Inclusive Design at Interbrand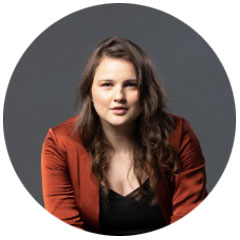 This year's International Women's Day (IWD) theme is innovation and technology for gender equality. It is an important topic because as the United Nation's IWD website points out, the simple act of excluding women from the digital world leaves $1 trillion gap "from the gross domestic product of low- and middle-income countries in the last decade—a loss that will grow to $1.5 trillion by 2025 without action." So, to honour the theme of this year and close gaps like this across the world, we must all start making progress now (or in reality, yesterday).
One of my favourite expressions is "you can't fall out of a basement." And the feat of bringing women and marginalized communities to the metaphorical "table" is just the foundation of equity. It's not simply being included, but also deciding how we are included, where we are, what the table looks like, what the products and services are, and so much more. It is undoing all the systems of injustices that hold women and marginalized communities back by including us in the process at the start to do so.
As marketing, brand and advertising professionals we are in a unique position to help influence the brands we work with and the broader public to call them into this process. Because, whether it's intentional or not, we can be designed into or out of anything – and inclusive innovation can make the difference.
Charlotte Parks-Taylor, Co-owner and CSO, Cream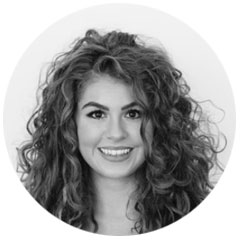 We, as an industry, must assume some responsibility for the disparity in the digital gender gap. 
At a superficial level, you might assume digital media, particularly social media, is a female dominated environment. A report from Influencer Marketing Hub revealed that 84% of sponsored posts on Instagram were posted by female influencers while only 16% were posted by male influencers. So why then, are we still seeing such a disparity in the influencer talent pay gap, with male influencers making an average of 30% more per post than their female counterparts?
Put simply, social platforms exist as a microcosm of society – the technology has been built through a patriarchal lens. This is why we frequently see the over-sexualisation of women compared with men on these platforms. A new piece of research from The Guardian and the Pulitzer Center's AI Accountability Network uncovered that AI systems used across social platforms have clear gender bias and tend to rate female led content as more sexual than like-for-like male equivalents. This censorship is based on a male standard of desirability, and also extends to certain types of female bodies – remember Celeste Barber's parody of Candice Swanepoel's photograph that Instagram blocked people from sharing? 
As budget holders, and the fuel behind these platforms, we need to take a stand on this bias, and put pressure on the platforms to reform. And with the IPA census report finding that women in leadership positions at ad agencies has increased 12% over the past year, I am hopeful that the shift within the industry will help maintain pressure and  secure progress on the platforms.
Anne-Lyse Garçon, Innovation Director at jump! Innovation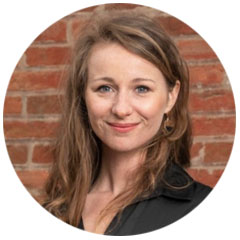 Building Brands that break with the weaponization of gender in marketing.

Recent research shows that 48% of Gen Zers said they value brands that don't classify items as male or female – McKinsey
Brands are powerhouses that help people understand the social world and their place within it. But with such great powers comes responsibility. As innovators, it is our duty to break with the weaponization of gender that has been widening the gap between men and women since the early start of mass advertising in the 50's.
Approaching innovation based on stereotypical assumptions of gender not only preserves an unbalanced system but is also proving inefficient in a world where brands are expected to play their part in building a more inclusive world.
The backlash around Gillette discriminating 'pink tax' on women's razors, as well as wider outrage around Amazon's AI recruiting tool bias against women, are vivid examples that the public will not hesitate to condemn brands that widen the gender-gap. 
To be ahead of the curve, unisex brands must rethink their marketing frameworks to become truly gender-agnostic. Our role as agencies is to challenge the orthodoxies and find innovative ways for brands to be more inclusive. To do that, we need to be human-centric as well as thought-provoking every step of the way. 
We draw our provocations from being boots on the ground, immersing ourselves in what's happening in culture. In our 'Neoculture' work, we are currently exploring new online communities that are redefining genders like the E.boys who are rethinking what it means to be a 'man' or even the Xenofeminists whose aim is to abolish the notion of gender through technology. By analysing these groups – learning from them and what they bring to society – we are able to break many assumptions to create more universal approaches to positioning and innovation."